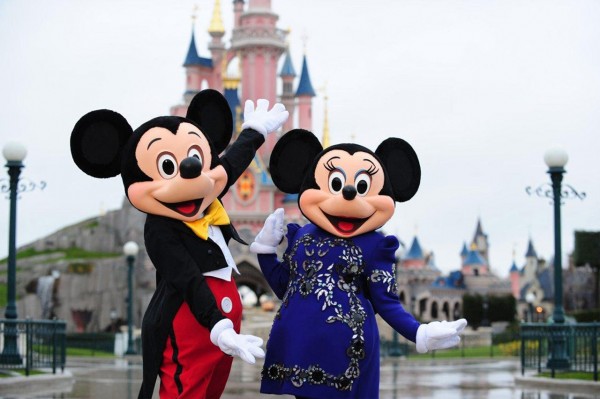 Disneyland Paris will launch its extended 20th Anniversary celebrations this weekend, with a one-off catwalk fashion show to showcase brand new Disney character costumes made by some of Europe's most prestigious fashion houses.
Titled 'Designers of Dreams', the event will take place this Saturday 23rd March to mark the success of Disney Dreams! and launch its two new scenes (not to mention that soon-to-be fashion craze of the parks — well, perhaps — Disney Light'Ears). And there we were thinking Steve Davison and his team were the only "designers of Dreams"…
Alber Elbaz of French firm Lanvin was first to reveal his sparkling new blue dress for Minnie Mouse, while British designers Sister by Sibling have been tasked with creating a high-fashion ball gown for Cinderella. Also joining the fun will be Philip Treacy for Ireland, Luisa Beccaria for Italy, Alexander Terekhov for Russia, Michalsky for Germany, Custo Barcelona for Spain, Jean-Paul Knott for Belgium and for The Netherlands, Olcay Gulsen for Supertrash.
If the event is designed to create media "buzz", it seems to have succeeded somewhat already with the two articles linked above on Vogue, plus The Telegraph, StyleList, Le Monde, Glamour, Fashionista, Yahoo and, err, CocoPerez.com. Oh, and DLRPToday.com…
Watch a video of Minnie Mouse visiting Lanvin to pick up her dress below…