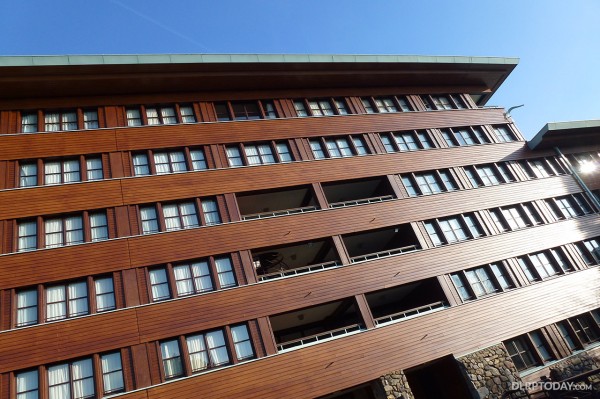 You've already upgraded from a standard lodge room to a Montana room, perhaps even a Lake View. But from April, Disney's Sequoia Lodge begins offering an altogether more "exclusive" category of room with the launch of its own Golden Forest Club.
Modelled on the successful Castle Club of Disneyland Hotel and Empire State Club at Disney's Hotel New York, these rooms will be located in the top floors of the main building and come complete with their own Golden Forest Club Lounge. Besides the privileged room location, benefits include breakfast with Disney characters and private reception, plus free soft drinks and afternoon snacks in the adjoining lounge, which is said to have a "beautiful tree" as its centrepiece.
Special Disney's Fastpass tickets are also a benefit, although not as generous as the other "Clubs" which provide unlimited VIP Fastpass tickets: For Golden Forest Club, you'll only receive one "Disney Hotel Fastpass" per person per day, which is a single-use, any-time, any-attraction ticket.
A higher tier means a higher price, and that's especially true here. For one night including park tickets for two adults sharing a Golden Forest Club room, prices start at €634 according to Disneyland Paris' standard pricing grids. That compares to €498 for a standard room at Sequoia Lodge and is notably more than the €596 for the same stay at the Admiral's Floor of Disney's Newport Bay Club, which doesn't offer the private lounge nor any special Fastpass.
The rooms of Disney's Sequoia Lodge were completely refurbished throughout 2011 and 2012, adding light "Bambi" touches. Current hotel refurbishment efforts now centred on the lowest tier Disney's Hotel Santa, adding touches from Disney-Pixar's "Cars" to the rooms. Up next for a major update is said to be Disney's Newport Bay Club, which rumour suggests could enhance its "Admiral's Floor" offer to become more like these Club rooms.
Meanwhile, within the next year all Disney Hotels are finally due to provide free Wi-Fi. We'll take that over any expensive private lounge, personally…