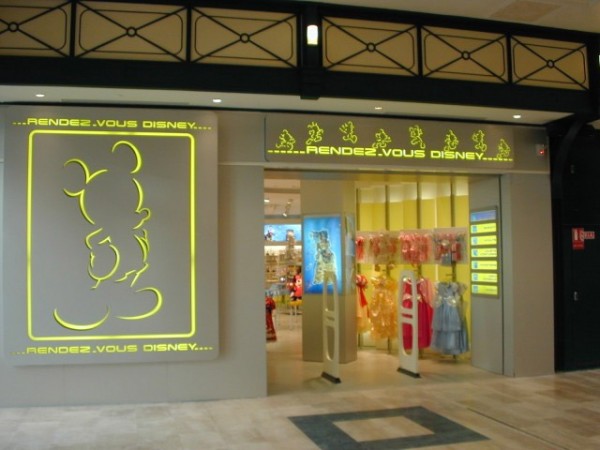 Farewell to the only Disneyland Paris boutique not located on Disney property. The oddity that was the 'Rendez-Vous Disney' store over in Val d'Europe has now officially closed its doors after just over eleven years of trading. It will be replaced by an expanded (or perhaps relocated) Oxybul "play and discovery" toy store, which already has a unit next door. Located in the Centre Commercial at the heart of the Disney-planned town within the resort's boundaries, the store was operated by Euro Disney SCA alongside the other park, Village and hotel boutiques with Disney Cast Members and a select range of resort merchandise comprising clothing, toys, homewares and general souvenirs.
One of the original tenants at the vast 145-store mall upon its opening in 2000, it occupied a prized position right at the entrance onto Place d'Ariane, near the Val d'Europe RER station, making it one of the first stores many visitors to the centre would see. Original features included a large video wall and four projected clocks, showing the time in the then four Disney resorts around the world. The store appeared to see little subsequent investment in updates in the years that followed, and likely became unjustifiable as Disney cut its ties with the mall, especially with the vast array of stores just a kilometre or so away at the resort itself.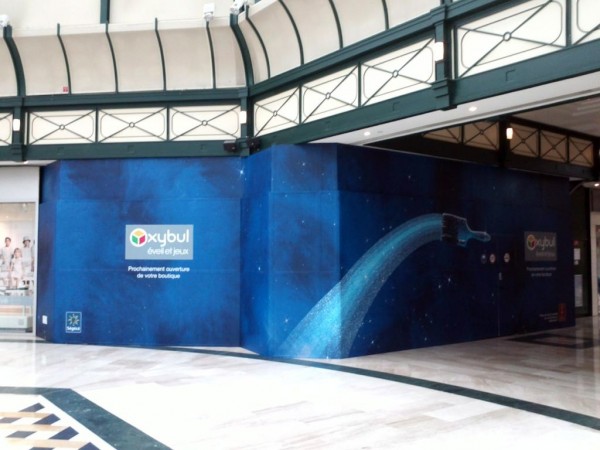 Its bricks and mortar already owned in a joint venture between real estate firm Klépierre (55%) and French insurer AXA (45%), the shopping centre continued to reside with a long-term lease on Disney-owned land until 2010, when the partnership acquired the land from Euro Disney SCA for €47m. Like the rest of the Val d'Europe development, it has been a real success, now attracting over 18 million visitors a year. But for those Disneyland Paris souvenirs, you'll now definitely be wanting to stay on the RER train just one stop more.