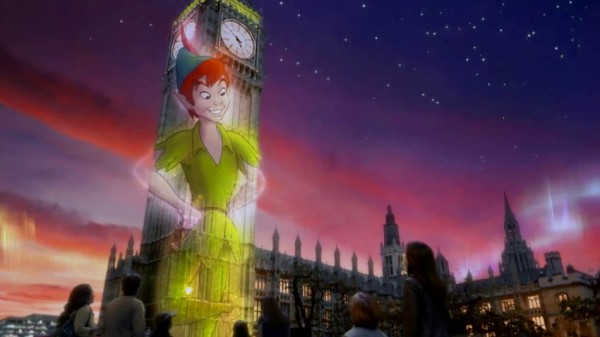 From Spanish to English to French, the multilingual advertising campaign for Disneyland Paris' 20th Anniversary expands across Europe and all leads to this: the full-length 40-second TV spot, featuring all the scenes in one commercial. Like the New Generation Festival TV spots, new character animation has been specially produced just for these adverts. Notably, as seen above, Peter Pan appearing across the tower of Big Ben in London. That particular scene is currently running as a short 10-second teaser in the UK, with the 40-second trailer only arriving nearer the launch date itself. Meanwhile France will see this full-length advert running from this Monday, 5th March — but you can watch it in HD below.
What do you think — does the ad do a good job selling the events?
Full Disneyland Paris 20th Anniversary TV spot follows…
See also: the earlier Spanish TV spot and a 30-second English TV spot.