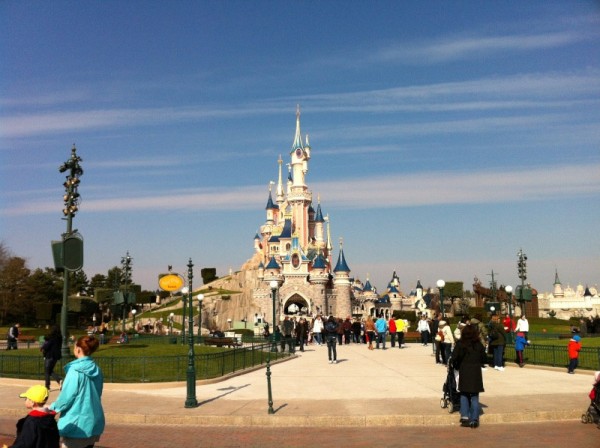 Since Monday, guests have been able to walk right across Central Plaza for the first time since 2006. But these photos, taken Tuesday by Nicholas71 on Disney Central Plaza, almost seem to reset the clock even further. Be it the wide, open plaza, the fresh green grass, the newly-restored Sleeping Beauty Castle or the recent tree clearance over on the Fantasyland side of this famous view, it almost looks like we're stepping into the park for the very first time again. Truly a vast improvement on the closed gates and obstructive stage guests have had to navigate around for too many years.
On Central Plaza itself, benches have returned to the middle of the plaza for the first time in almost six years, making it once again the perfect place for meeting and people watching. Meanwhile, two lampposts on the castle side are now curiously absent, their bases covered by green boxes.
They're not the only things missing from this view: tree clearance over by the Fantasyland Gate (far-right of the photo) has uncovered the walled kingdom in the distance, while at least two cuboid trees have been completely removed from the right-hand side of the castle. Both changes could either be in preparation for Disney Dreams!, or just part of the habitual "resetting the clock" which Disney does; replanting or removing trees which have grown too big for the fixed scale of the park.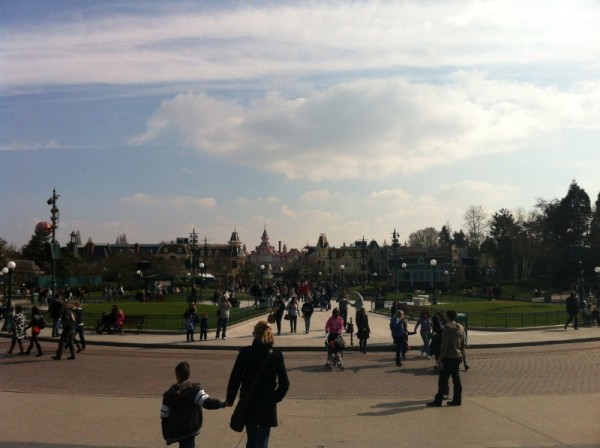 Looking back towards Main Street, U.S.A., the new "Parks Landscaping Department" show control building for Disney Dreams! blends seamlessly into the town. The old show control kiosk, on the left of the plaza, remains in place for now. As for the plaza, the improvement speaks for itself.