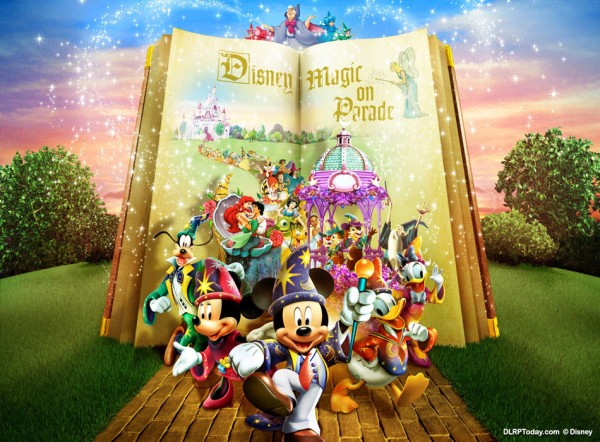 Want to get an early look at the reborn Disney's Once Upon a Dream Parade, due to officially premiere 1st April 2012? Those brave enough to visit in the late March transition period will be duly rewarded: the new Disney Magic on Parade! is reportedly scheduled to begin performances from Monday, 26th March. This is, of course, unconfirmed by Disneyland Paris, but similar events in recent years have also had a "soft opening" or bedding-in period in the week prior to their launch. Radically redesigned opening and closing floats will be seen for the first time, while the new theme song will make its park debut.
Titled "Magic Everywhere!", the tune is around four minutes long and was apparently put together by a team who have previously worked on several Disney Channel hits. Along with the brighter floats and costumes, this certainly suggests the revitalised parade will be aiming for a punchier style than the more refined Once Upon a Dream Parade, which originally launched for the 15th Anniversary in 2007.
Meanwhile, though concept art revealed in a promo video showed two of the new princess carriages being designed to carry Sleeping Beauty, Cinderella and Snow White, it has now been confirmed that modern favourite Belle, of Beauty and the Beast, will join them on a carriage of her own. Quite right, too! Less popular will be the decision to cut the current "Dreams of Power" villain unit completely, its last performance being 25th March. There is suggestion it could be added back as a Halloween extra but, as one of the most impressive floats of the original parade, it will be sorely missed.