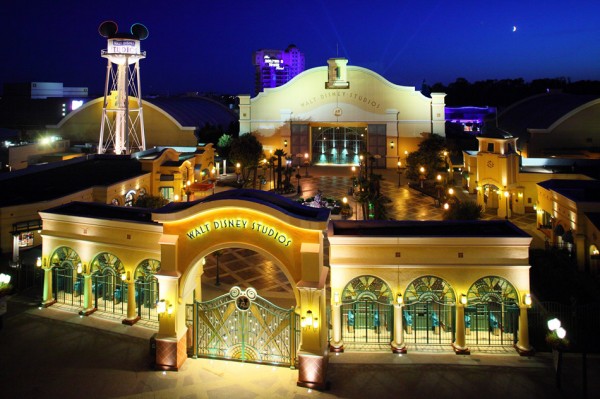 The Walt Disney Company has begun 2012 with a €150 million boost for Disneyland Paris' investment funds. Providing the loan agreement as an "additional standby revolving credit facility" to Euro Disney S.C.A., the operator of the resort which is 39.8% owned by Disney, it comes on top of an existing credit facility worth €100 million, giving a neat €250 million for future investments.
Just right for a modest expansion of Walt Disney Studios Park, you're thinking? Right! The press release published this morning specifically states:
"These investments correspond to the annual recurring investment budget for fiscal year 2012 and a multi-year expansion of the Walt Disney Studios Park, which includes a new attraction."
That "new attraction" would almost certainly be the Ratatouille dark ride for which we eventually saw concept art and detailed plans last year. With its rumoured trackless ride system, 3D projection effects and adjoining restaurant, this grand-scale E-Ticket would certainly eat a large chunk out of 250 million Euros. However, the precise wording of a "multi-year expansion" suggests that the park could see expansion or improvements beyond this single corner of Toon Studio. In recent "round table" discussions with shareholders, Philippe Gas, CEO has placed the expansion of Walt Disney Studios Park into a "complete destination for a whole days' visit" as a top priority. With this very happy New Year investment from the Mouse, that long-held priority takes a big step closer to reality.
While the existing credit facility is available until 30th September 2014, this additional facility is available until 2018. With construction taking around two years, the opening of a major new attraction at the Studios from 2014 onwards would be a good promotion tool after the end of the 20th Anniversary. The previous multi-year expansion from 2006 to 2008 overlapped with the 15th Anniversary, leaving a gap in investments from 2009 onwards which the resort has been forced to fill with entertainment "theme years". Since an anniversary will always attract visits, it should work in the resort's favour to hold off more permanent investments for the years in-between.