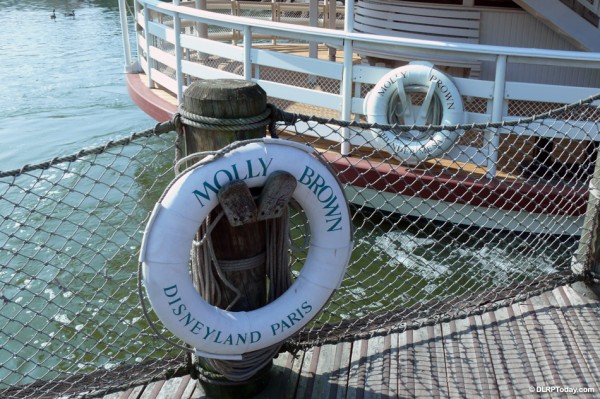 That rededication ceremony and inaugural voyage two weeks ago on Friday 25th March was a premature outing for Frontierland's practically all-new vessel, as she immediately sailed straight back into the dock at the back of the Rivers for "final touch-ups". But now — cue Big Country theme music — the Molly Brown has officially returned! The Western River Line's new full-time service from Thunder Mesa Riverboat Landing began this past weekend with the first guests welcomed back on-board the ship to enjoy her new colours, new spiels and new, more specifically Western, story.
If you missed our coverage of her wonderful, in-theme rededication ceremony, you can find photos and videos here. And then, step aboard for a huge photo tour of the boat with another video and plenty of comments picked up from our Imagineer presentation.
When do you plan to take your first cruise on the new Molly Brown?