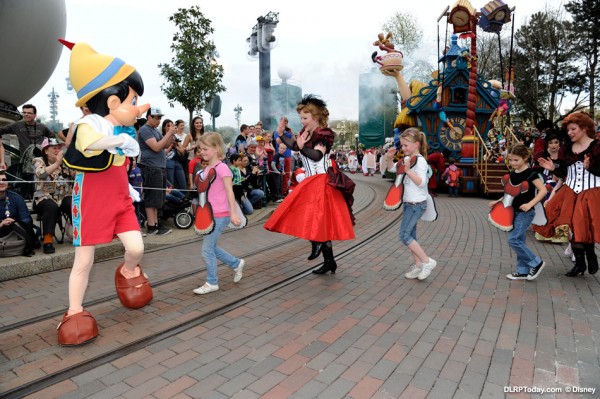 Now in its fifth year with roughly 1,470 performances behind it, Disney's Once Upon a Dream Parade has just been given probably its biggest daily update so far. Whilst 2010 saw Tiana push Belle from the prime spot on the Dreams of Romance: Finale float, 2011 sees children (and in some cases, red-faced adults) pulled into the parade route to take part in new "interactive" show stops. Even if you're more of a Disney parade spectator, there are still some new costumes and added extras to appreciate…
The idea is similar to that which launched The Wonderful World of Disney Parade in 1998 — stopping the parade mid-flow and inviting a small number of children to play along with special costumes or accessories. For Disney's Once Upon a Dream Parade, the only regular daily parade in either Disneyland Paris park (if you don't count the more show-based Disney's Stars 'n' Cars), it means losing the tightly-choreographed short dance numbers previously used for show stops and instead watching as children roam the parade route for several minutes, invariably looking a little lost.
Here's an official video of the new additions:
The Dreams of Friendship float, for example, gives wooden stick horses and lassos to children to play along with as the "Just Like Dreamed It" theme song plays out: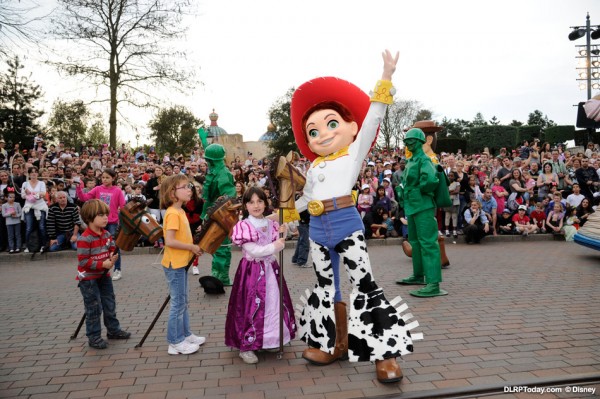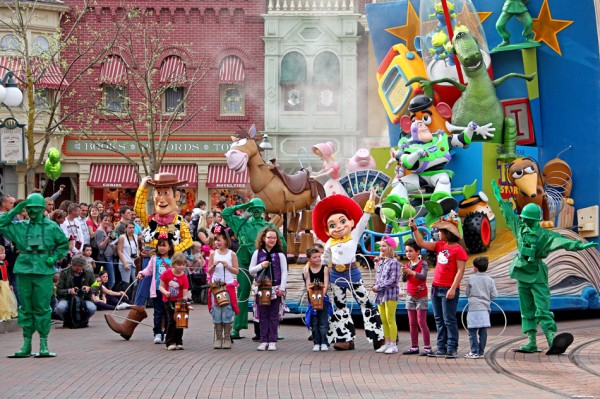 While following behind are two giant bumble bees pulling a bees nest on wheels: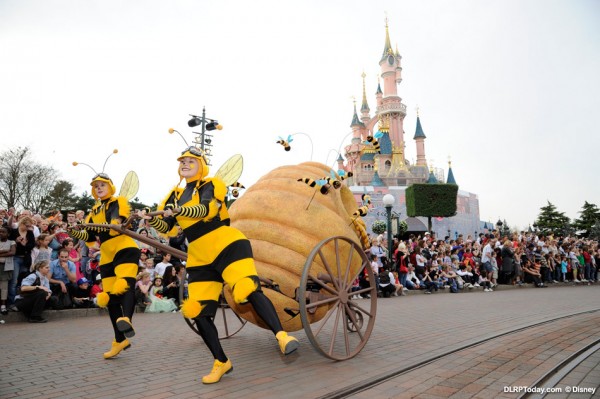 The bonus of the "interactive" moments is that they require these extra dancers to organise the stops, with props and costumes carried in their pull-along carts. Behind the Mary Poppins half of Dreams of Fantasy, for example, are a brand new gang of Pearly Kings and Queens from the East End of London with some vibrant new costumes and drums for children to beat in time to the music.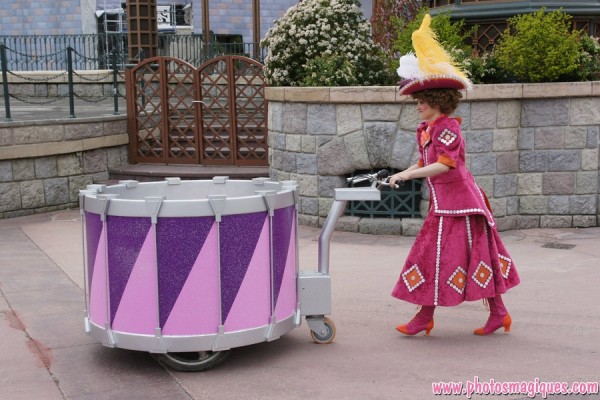 The choreography for other float stops is less defined. Dreams of Imagination, the opening float, simply has umbrellas for children to hold as they walk around in circles, whilst the opening days didn't see the Queen of Hearts' sandwich board costumes going down too well with some disobedient subjects:
For the romantic finale, the Princes and Princesses invite adults to hold the floral arches as they dance underneath with children from the audience: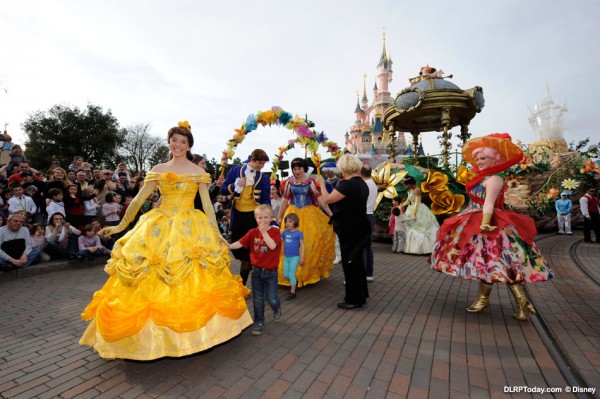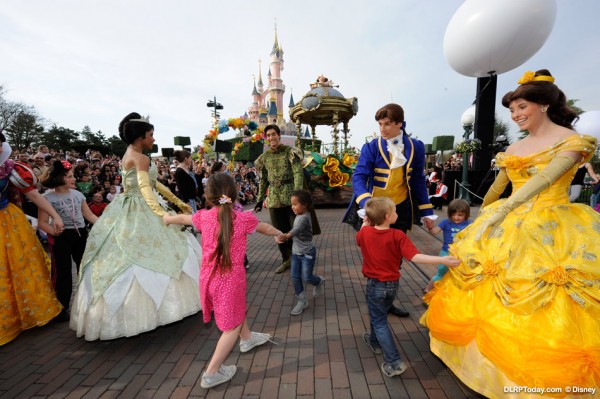 You can find many more videos of the show stops' first days on the Characters Photos Blog YouTube channel, showing mixed results. Would you prefer to see the parade just as it was "dreamed" or are these new stops and dancers a welcome update?