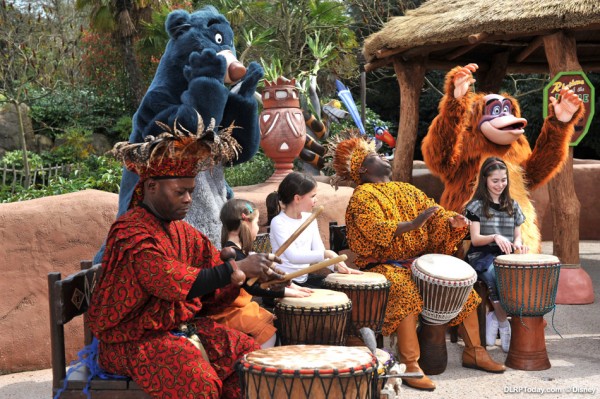 A staple of the park since the very beginning, Adventureland's African Tam Tam music group just made some new friends — an orangutan, a bear, sometimes even a meerkat. This is Adventureland Rhythms of the Jungle, the new "moment" during the Disney Magical Moments Festival bringing life to a quiet corner of the land between Restaurant Hakuna Matata and Adventureland Bazaar.
The live music set has been turned into an extended character meet 'n' greet opportunity, with some fun play-along moments for children on the drums.
The African Tam Tams have previously performed in front of the restaurant, but are now shifted around to the outside terrace on the left. Underneath a newly-added African thatched canopy, matching those around the nearby Café de la Brousse, colourful wooden signage and two permanent characters set the scene…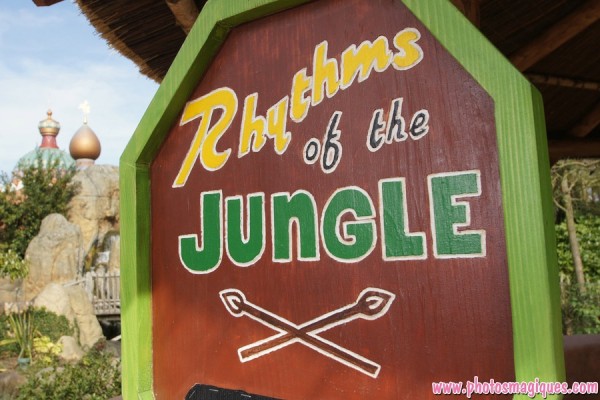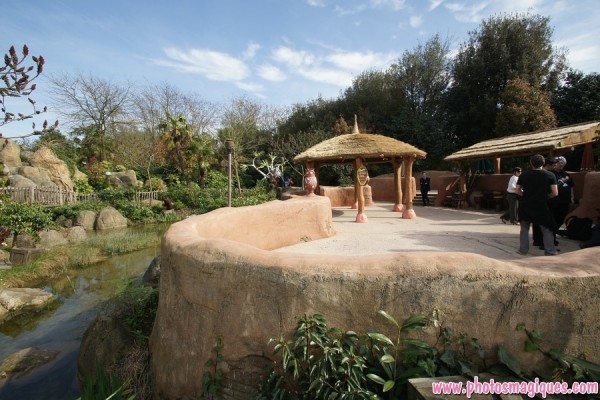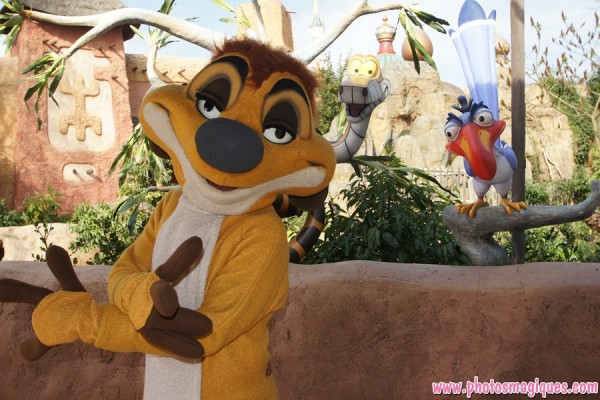 Static figures of Kaa from The Jungle Book and Zazu from The Lion King have been well integrated into the landscape. It's unusual to see characters from two worlds collide like this in the parks, especially when their stories take place on two different continents.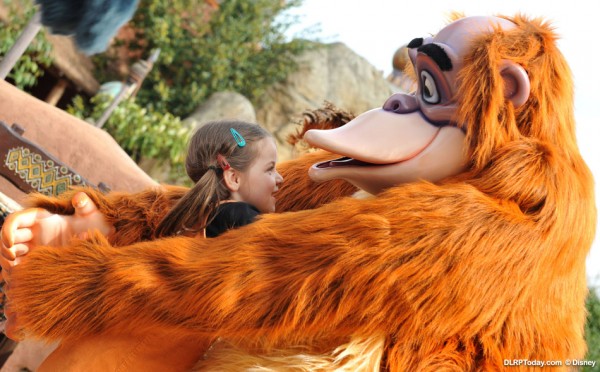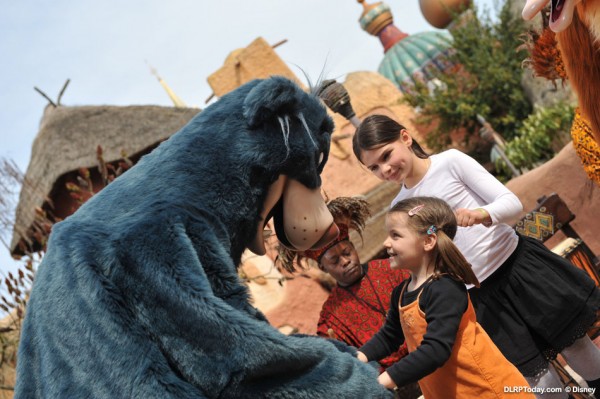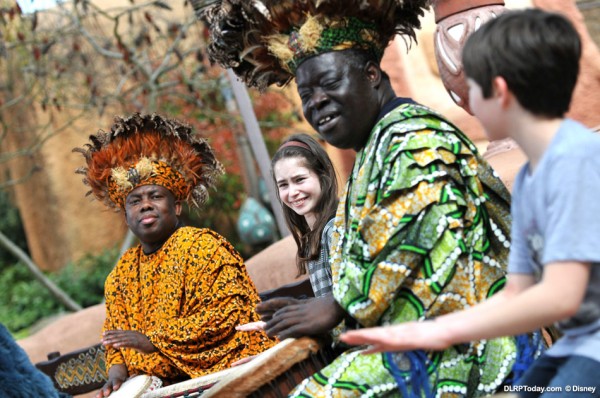 Rhythms of the Jungle is on the programme for 11:15 – 13:30 and 15:15 – 17:30. Will the added characters and interaction make you more likely to stop off and enjoy the Tam Tams in the African area of Adventureland?