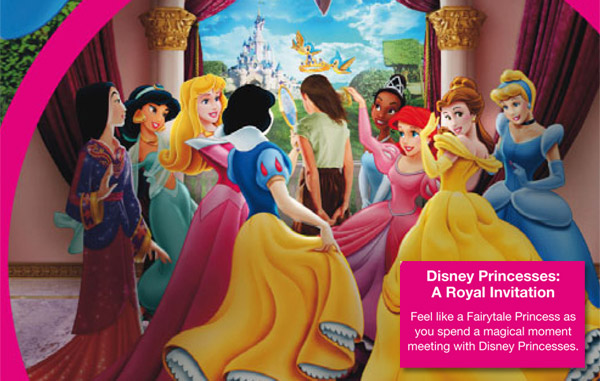 Could one of the main attractions advertised for this year's Magical Moments Festival not actually see its doors open until the 20th Anniversary? Reports originating on Disney Central Plaza forum suggest that Disney Princesses: A Royal Invitation is now due to open in 2012, rather than April of this year. The "attraction" replaces the former World Chorus post-show of "it's a small world", which closed last August to prepare for this invasion of tiaras and dresses. A small walk-through area, originally part of France Télécom's sponsorship, it featured national landmarks with small animations playing in their windows, depicting children around the world uniting through technology.
While it will be sad to lose that delightful Paris exclusive, the new attraction doesn't sound all bad. As Kristof on magicforum shared, it's designed by Walt Disney Imagineering — rather than the park's own Entertainment department — "and the area will be open even when there are no Princesses inside, since there will be interactive elements all over the place." In fact, the concept seems to share much similarity with an attraction announced just today for Walt Disney World's New Fantasyland project.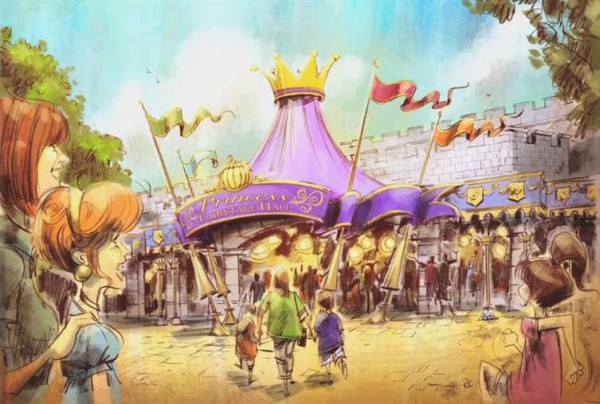 To quote the press release, "In Princess Fairytale Hall, Aurora, Cinderella and other Disney princesses, such as Tiana and Rapunzel, will greet guests in their new home, an elegant royal court." This new addition in Florida will have a much bigger footprint, as it takes over the current Snow White's Scary Adventures dark ride, and arrives in place of the several separate princess encounters originally announced, but is due to open in late 2012. A connection, or just coincidence?