Now attached to the cables installed just last week, the frames of three "parachutes" can be seen over the construction walls, yet to receive their final parachute-themed canopy and finishing touches: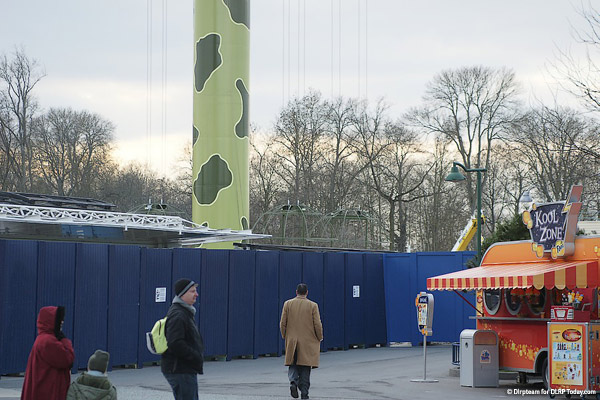 Each parachute is currently attached to one arm of the tower by four cables, with the first three all sitting on the front side of the tower, facing the existing Toon Studio.
If the final design matches similar rides like Jumpin' Jellyfish at Disney's California Adventure, a further winch cable (or cables) should be added to actually pull the seats into the air, with these four cables serving only to keep them properly aligned and steady.
As mentioned previously, the parachutes have six seats — compared to just two on the jellyfish in California — allowing the ride to achieve a higher capacity of 36 riders with just one tower.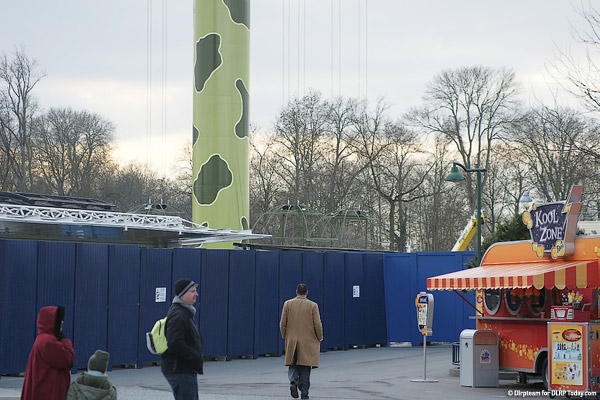 The arrival of the first parachutes and the positioning of those cables appears to have also confirmed one important aspect of this towering ride that has changed relentlessly between almost every single concept we've seen: the direction in which guests will be facing.
And the good news is, it looks like we won't be facing straight outwards (or inwards) like on the off-the-shelf versions of this ride (and as even shown in the final concept), but seated at a right angle (90 degrees) to the arm of the tower above (like on the model/maquette), meaning you'll be facing other guests — and less likely to focus on what will surely be less than magical views of the Art of Disney Animation air conditioning system and empty expansion land beyond Studio Tram Tour.

Meanwhile, the fences which squashed the path behind Art of Disney Animation last week, giving very little space to navigate this route between the back of Toon Studio and the (premature) end of Hollywood Boulevard, have now… closed the area off completely!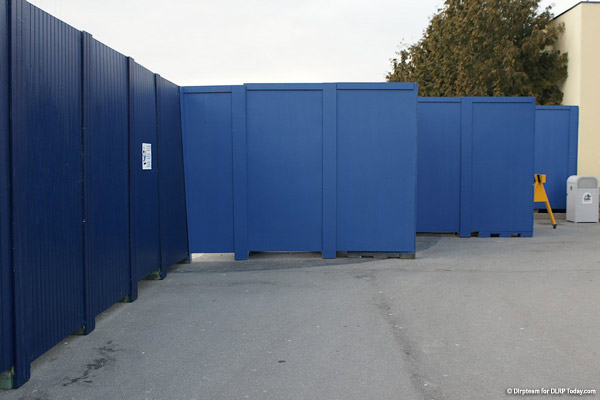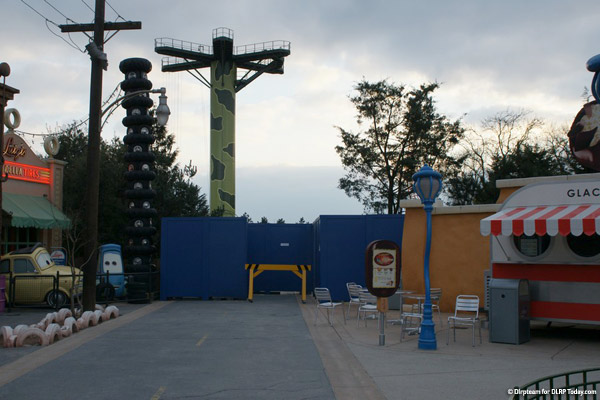 The area between Crush's Coaster and Cars Quatre Roues Rallye is now a dead-end, as work continues…
Photos by Dlrpteam for DLRP Today.com