Though the advertising would suggest you won't see a moment of the New Gen attractions until 2nd April, as with recent years that's not quite the case. In fact, from Princess Tiana to Remy, the Showtime Spectacular to this here All Stars Express, the events have been performing in the parks for up to a week now, ready for the press launch today, and will almost seem like old news come next weekend.
Just a couple of weeks after Minnie's Party Train departed the parade route, the Disney All Stars Express suddenly steamed in, transformed (almost) from top to bottom with the multi-coloured design seen in its concept art and carrying characters such as Remy, Emile and Mr Incredible, previously reserved exclusively for appearances at Walt Disney Studios Park.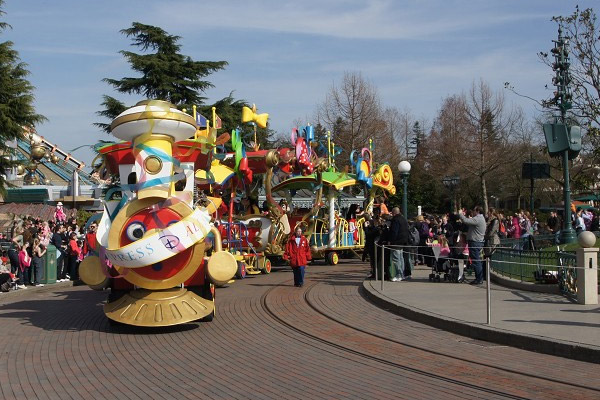 Those nasty spots have finally cleared up to give the old Casey Jr. a clean complexion of white, red, yellow and green, though several elements of the old Mickey's Magical Party design remain — such as the Mickey emblems on the top of each carriage.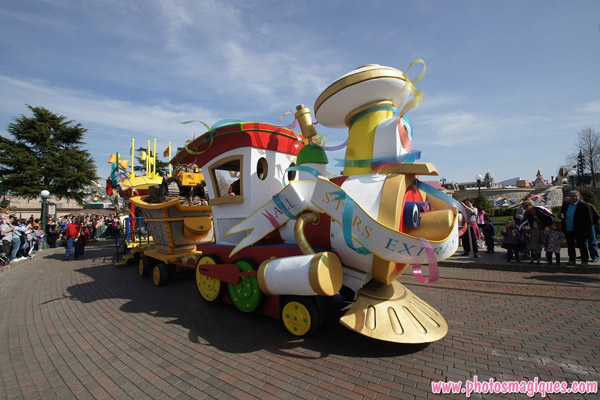 A collection of flags on the first carriage feature designs and logos from the featured Pixar films, and the "All Stars Express" banner across the front of the train even uses the animation studio's logo typeface, Charlemagne Bold, with its recognisable not-quite-Serif "X".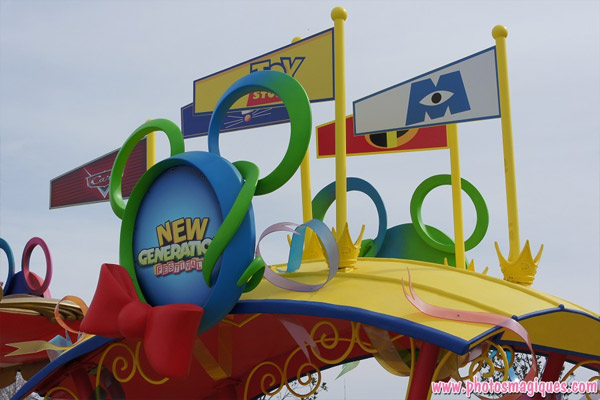 And then, of course, there's WALL-E!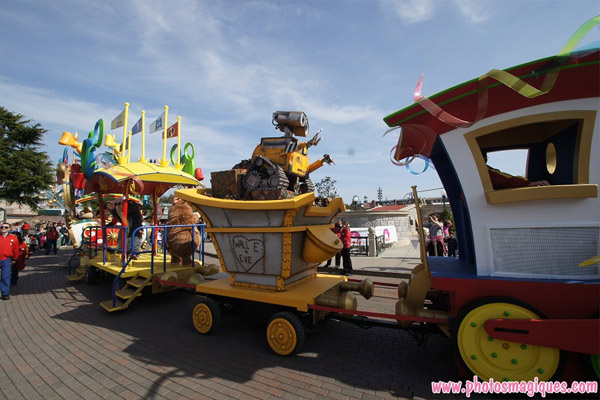 The most anticipated aspect of the redecorated character train since his reveal last month, this marks the first time the character has ever appeared in any Disney parade or event. He's hardly all-singing, all-dancing: he remains static and silent throughout, but the production quality is top-notch.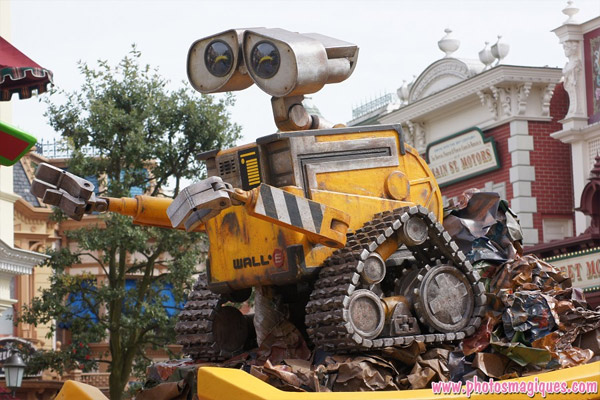 Despite all this Pixar celebration, Disneyland Paris is still keen to emphasise the "Disney" in this New Generation (which is why they insist the event be titled "Disney new generation festival" in all official texts). And so, the final two carriages aren't all that new at all — the second even keeps its old Minnie Mouse theme! Here you'll often find more classic characters, such as Pinocchio or Chip and Dale, with the likes of The Incredibles and Ratatouille kept on the first, fully-redecorated carriage.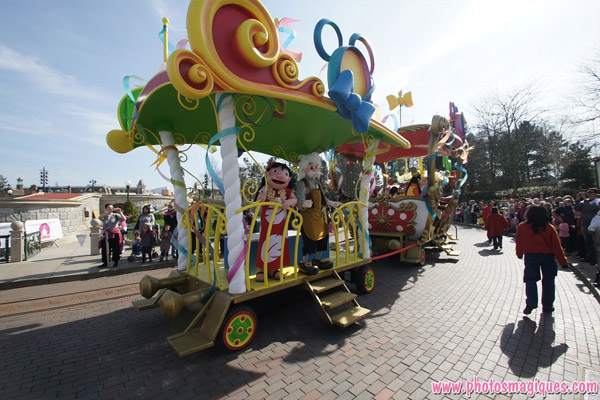 To see it in motion, check out these first clips to appear on YouTube:
As you might notice, another aspect of Disney All Stars Express (there's that "Disney" again) that's only half-new is the soundtrack. Fans of the now-infamous "Tous en Train" will be glad to hear that the song is still used, albeit in a remixed form, now fading into versions of "It's a Small World" and "You've Got a Friend in Me" to continue the friendship theme we're seeing.
Again, changed just enough that it can all be called "new" without really any massive change — though certainly preferable to the incessant Minnie Mouse clips played at full volume over the top last year.
Even more photos now, direct from Disneyland Paris, all the new official press shots: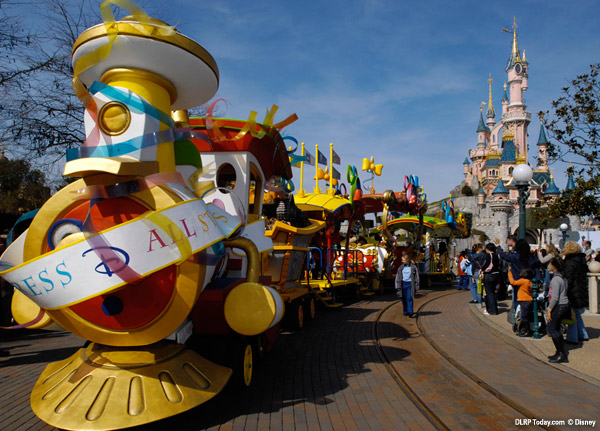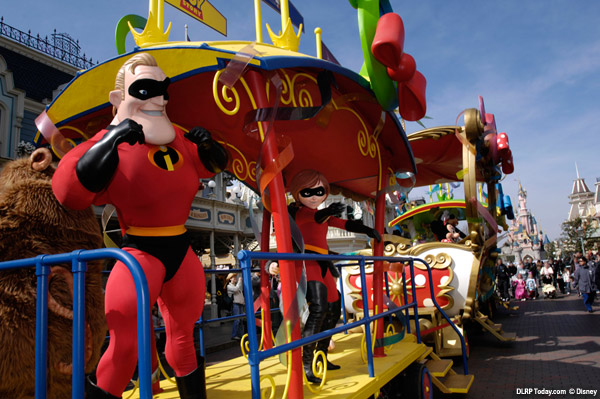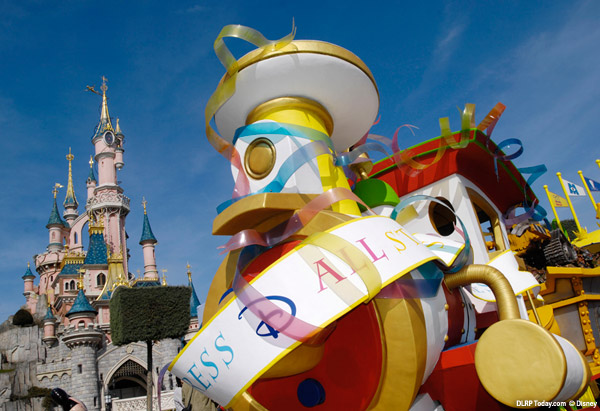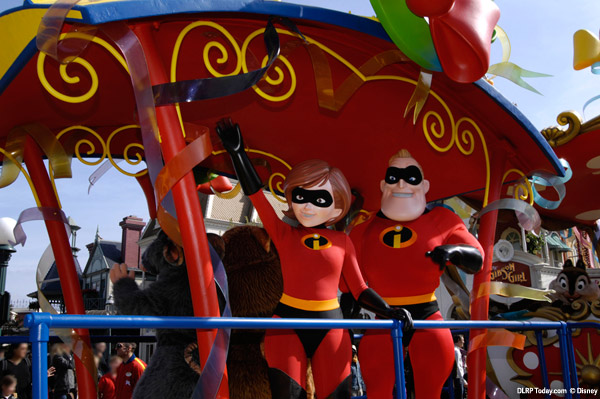 Finally, for those with a patchy memory, a look back across the character train eras: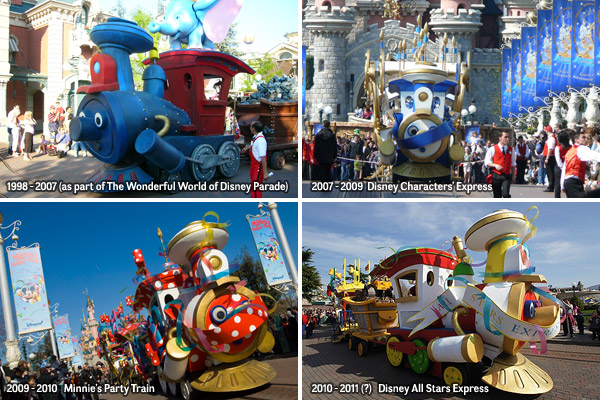 So there we go. And we'll see you all here again same time, next year, right? Who knows how many more times we're going to be re-sold this event as something brand new!
Photos by Photos Magiques.com (more), Videos by cafemickey1, gochaton