In the great Disney tradition, the overhead boards, posters and billboards all along the route of the moving walkways from the resort's parking lot to Disney Village are now promoting the next grand theme year at the resort.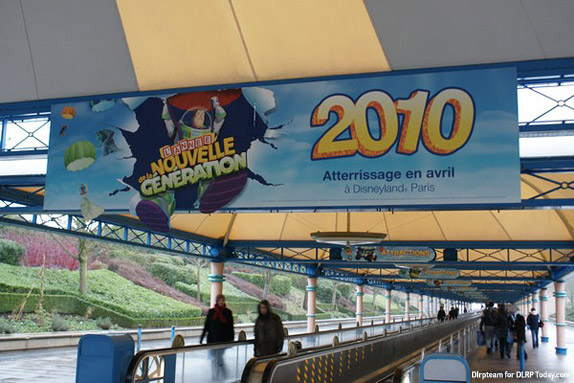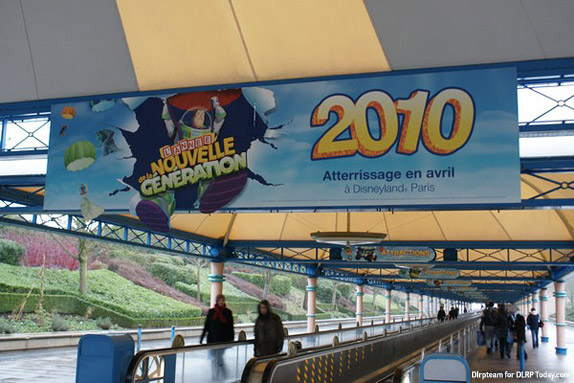 These advertisements replace those for Mickey's Magical Party, which had been in place for almost a full year and were becoming worn-out.
Above the moving walkways, which are unique to Disneyland Paris, the signage originally pointed directions to the two parks and Disney Village. However, since these are all obviously "straight ahead", in 2007 the boards began to be used for advertising these new and upcoming attractions.
Photos: Dlrpteam for DLRP Today.