It was a surprise outing for the couple, more used to the calm beet fields of Marne-la-Vallée, as they stepped out into the bright lights of the city to inaugurate the Christmas celebrations on the Place de la Concorde, at the heart of Paris.
For the first time in years, they appeared as guests of honour at the foot of the Champs Elysées, as children from the French Red Cross helped them launch the illumination of the giant Ferris Wheel at 17:30 and cut the ribbon for the international Christmas markets to officially open.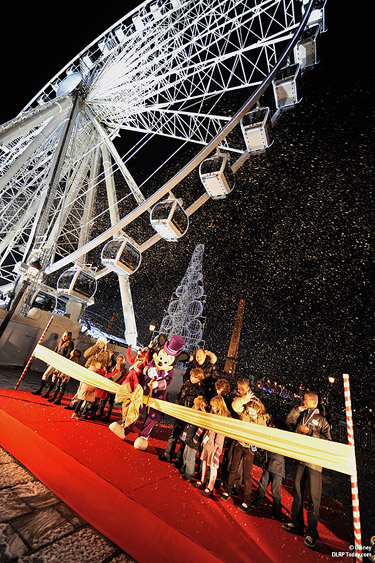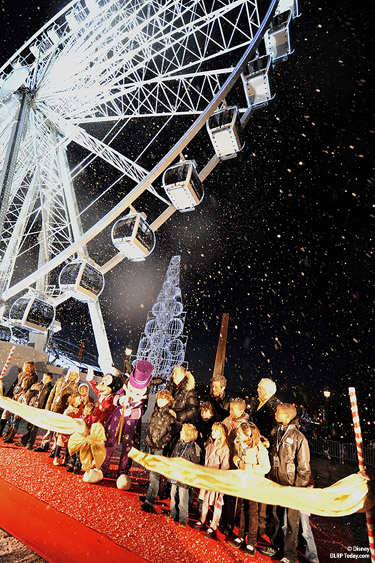 They also helped reveal a stunning ice sculpture of Le Château de la Belle au Bois Dormant as part of the Ice Magic exhibit.
Every city has a giant wheel and a Christmas market these days, but how many are just a short RER train ride away for a famous Mouse and his girlfriend?
Update 27.11.2009 — More Pictures & Video
Disneyland Paris have released more photos of the event, showing the truly stunning ice sculptures of the Eiffel Tower and Sleeping Beauty Castle: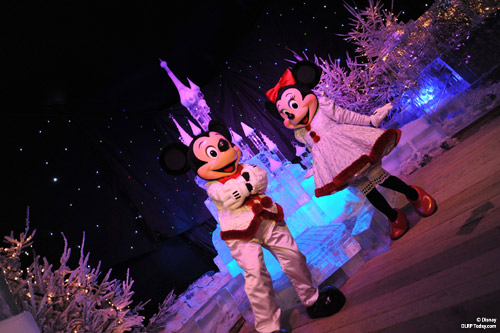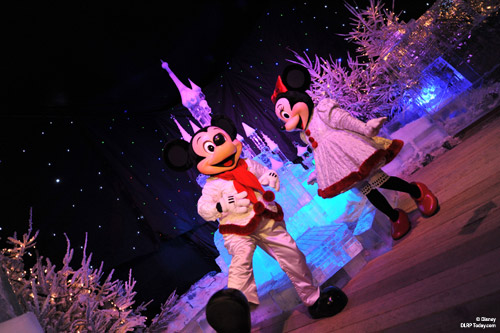 Not only that, enjoy this fun official video of the event, from our new YouTube Channel:
We launched the DLRP Today channel on YouTube recently to share official footage and video clips from Disneyland Paris to accompany various news updates on the site. Hop over and subscribe now!
Pictures © Disney.