Last Chance Café has long been on the list of Disneyland Parks see-sawing open/closed restaurants, sometimes open for weeks, sometimes completely shuttered. Considering its incredibly prominent location right opposite Thunder Mesa Riverboat Landing and en route to Phantom Manor, it has long been a wasted dining opportunity.
Well yeeha! It took 17 years, but we're in luck! The location is now finally getting a proper outdoor terrance, a full wooden extension in the Western style, with its signage being moved outwards to the edge of the new construction.
The fences were put in place a couple of weeks ago, with the work expected to just be a general refurbishment. But as you can see, it has become much more than that…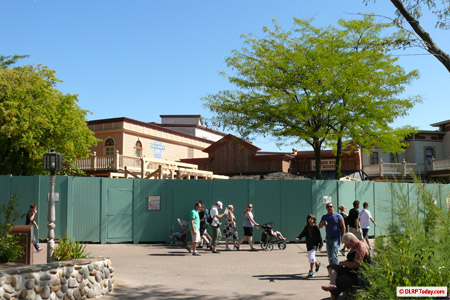 For a better view, let's climb aboard the Mark Twain…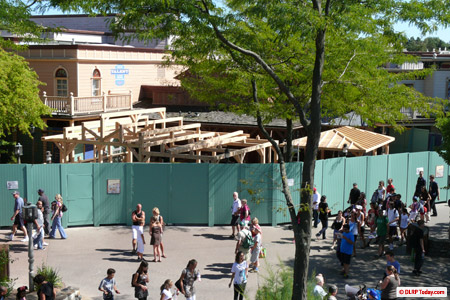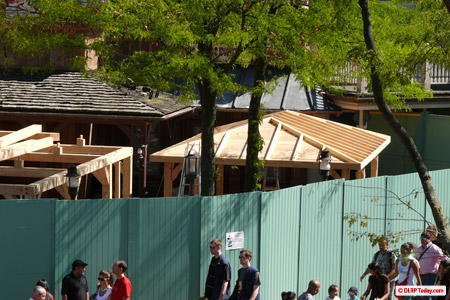 The "restaurant" itself is really nothing more than a small indoor counter service queue area, so, despite its excellent placing right on the beaten track, Last Chance Café has frequently offered guests no chance at all for a drink or snack. Aside from the small hot dog stand nearby, they'd have to jump on their horse and ride off all the way to Main Street or Fuente del Oro Restaurante for a meal.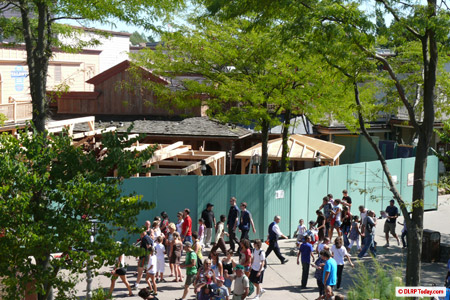 With this large new structure in place we can hopefully expect the location, sandwiched between the table service Silver Spur Steakhouse and the buffet service Lucky Nugget Saloon, to be giving us much more chance for a bite to eat, on the dusty road to Boot Hill.
Pictures: DLRP Today.com