From across Place des Frères Lumière at the entrance to Walt Disney Studios Park, the Mickey's Magical Party-themed construction walls don't look at all different, covering up two spaces in front of the store — one between the two main entrances, another to the right of the smaller entrance, where previously only a window could be found.
Not any more… Well, that's one way to "open up" a less popular boutique — drill a gaping hole in the wall. The old window has been completely removed here, and we'll likely see a new set of more prominent doors in its place, to grab people as they're leaving the park.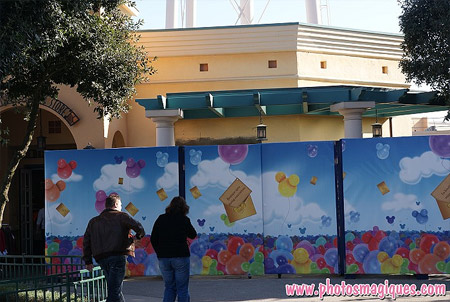 And this means construction has also spread to the inside of the Front Lot store, with white walls closing off a large part of the more "open" part of the building…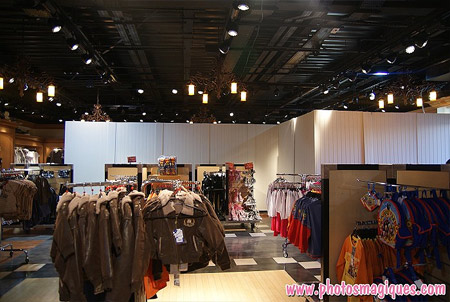 Previously, this area sold children's toys and had a large, usually unused pay desk up against this window which had gradually become little more than a large display area for snow globes and other collectibles, hardly enticing guests stepping inside to look closer.
But with the walls up, that's exactly what the Photos Magiques team did for latest update…
Peeking through a gap in the first set of fences, between the two main entrances, we can see that the planter previously situated here has been completely removed.
With the courtyard's original design, planters positioned in front of Walt Disney Studios Store did serve to direct people a little too singularly toward the imposing Disney Studio 1, rather to the all-important shop…
Pictures: PhotosMagiques.com