The wide resort esplanade in Paris is usually a place of guests rushing hurriedly from hotel-to-park or park-to-park, eager to begin their Disney experience. Last Friday at around 7.00pm, however, they were in for a shock — the gateway to Narnia had sprung open right there, bringing the stars of the film and their medieval extras on a long route all the way from Disneyland Hotel to Disney Village…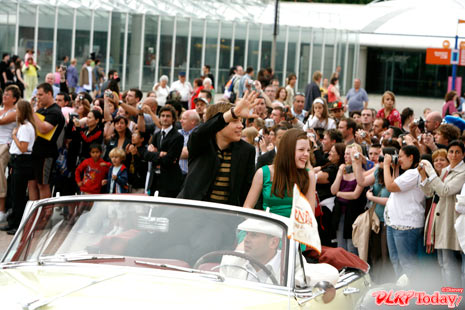 In the first car, William Moseley (Peter) and Georgie Henley (Lucy).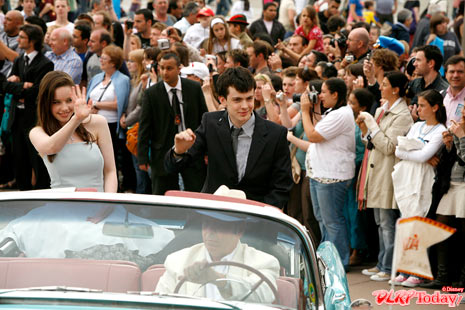 Following, Anna Popplewell (Susan) and Skandar Keynes (Edmund) made their way through the gardens, past the train station, to the newly-green (is "Narnia-like" pushing it?) Disney Village.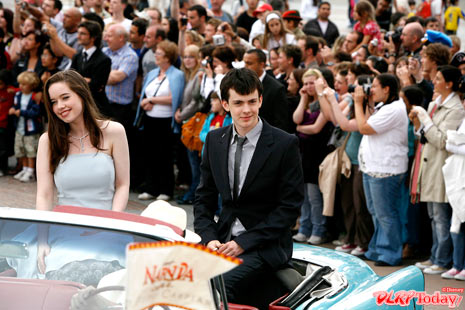 A large crowd was gathered well in advance of the arrival of the lead actors, thanks to plentiful publicity by the resort and Walt Disney Studios Motion Pictures — not to mention the many camera crews setting up outside the cinema doors. Each car, in fresh Narnia-like colours, was decorated with themed flags bearing the film's logo.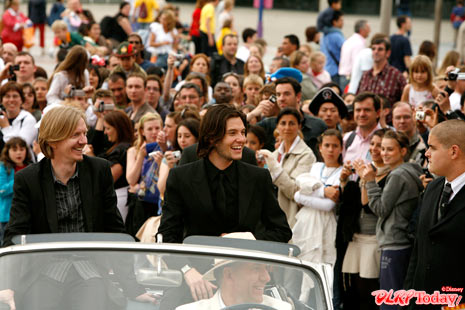 The biggest star of the film arrives — Prince Caspian himself, Ben Barnes, joined by director Andrew Adamson.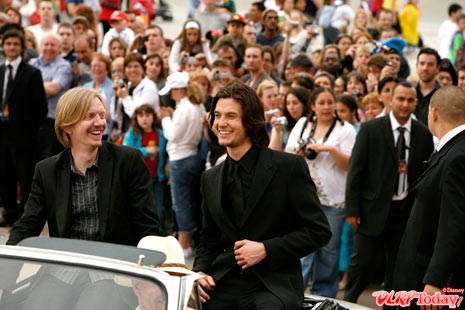 Prince Caspian will likely be Adamson's final time directing a Narnia film. For the third, The Voyage of the Dawn Treader, due in 2010, British director Michael Apted has already been signed on. Adamson will remain as a producer.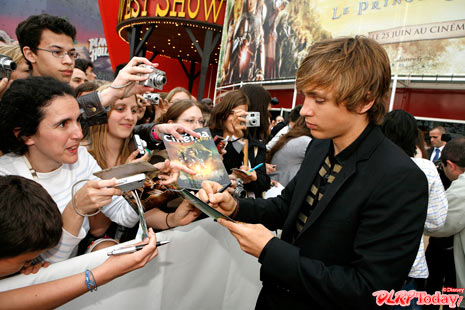 Many fans like those hoping for an autograph and photo here, will be glad to hear that all the principle cast have already been signed onto the third film.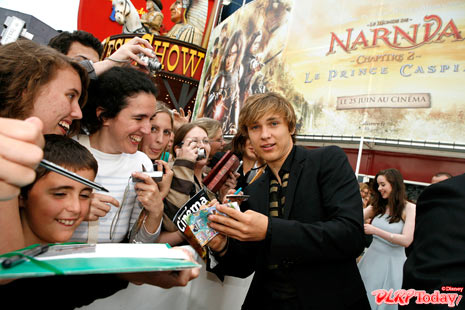 For William Moseley, that means another long line of adoring (and mostly female) fans.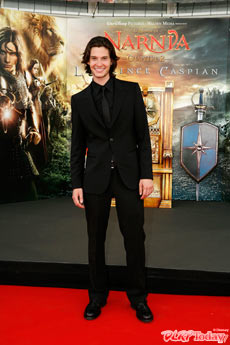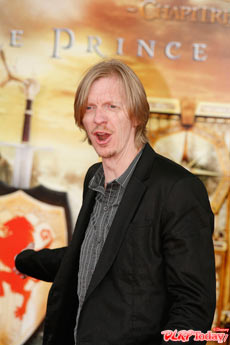 But now, he has competition — Ben Barnes has been thrust head-first into the big time as lead character Prince Caspian, with Disney trumpeting its choice to begin promotion of the film with a single one-sheet poster featuring just this star. / Andrew Adamson asks if the throne (behind) is intended for him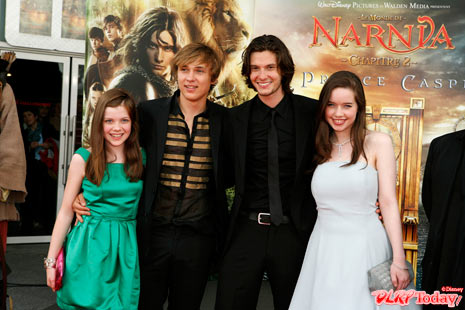 Georgie Henley, William Moseley, Ben Barnes, Anna Popplewell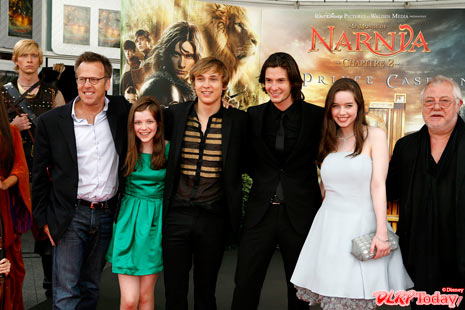 The young cast with producer Mark Johnson (left) and Vincent Grass (right), who plays Doctor Cornelius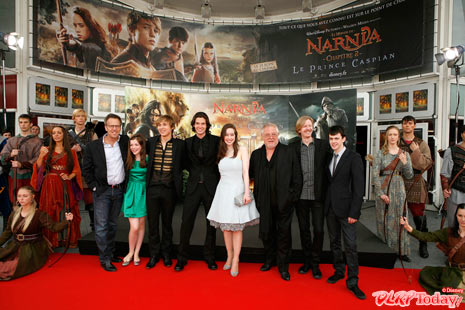 The entire company pose for the bank of photographers and journalists in front of the entrance doors to Gaumont Cinemas in Disney Village, surrounded by actors from the earlier medieval ceremony.

Numerous French celebrities and personalities, such as Emilie Dequenne, Geraldine Pailhas, Jovanka Sopalovic, Clovis Cornillac, Antoine de Maximy, David Halliday, Richard Dacoury, Laura Flessel and Julie Gayet also attended the premiere, posing for photographs and interviews on the throne positioned in front of the giant 'Prince Caspian' backdrop.
« Part 1 of our Prince Caspian series '¢ Part 3 of our Prince Caspian series »
[Photos: © Disney]
The Chronicles of Narnia: Prince Caspian is released in the UK this Thursday, 26th June 2008.