It's certainly a merchandiser's dream come true — free reign of the most popular Pixar characters and plenty of toy tie-ins for Toy Story Playland (even there's still debate as to whether the land itself will have a single retail location).
Whilst the 15th Anniversary and Mickey's Magical Party souvenirs largely featured the same design splashed over everything, the New Generation Festival already has a much more varied and modern selection of items. From simple logo T-shirts:
To fun character mugs and bowls:
It's the huge expanded range of Toy Story items which take pride of place this year, however — especially with Toy Story 3 arriving in July. We've got cute plush toys of Bullseye, Rex and other Pixar characters: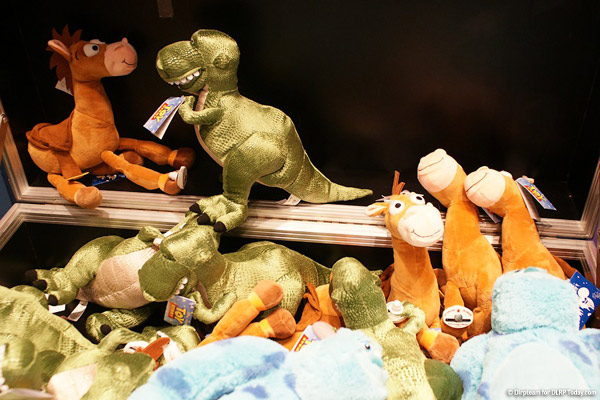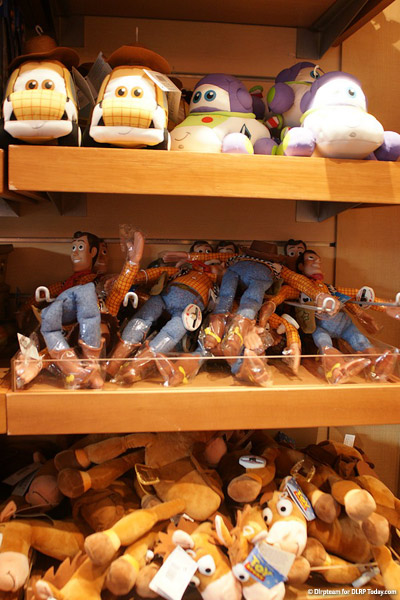 Alongside the expected action figures and plastic toys: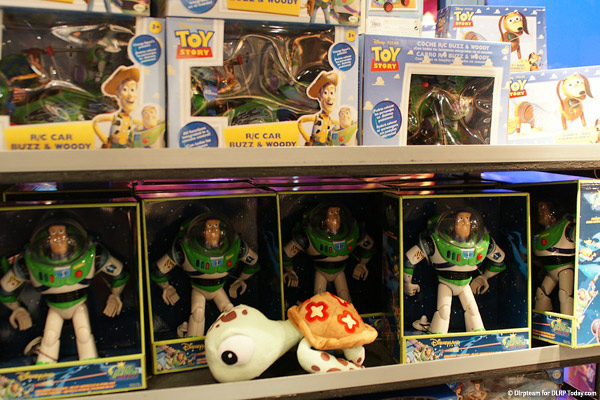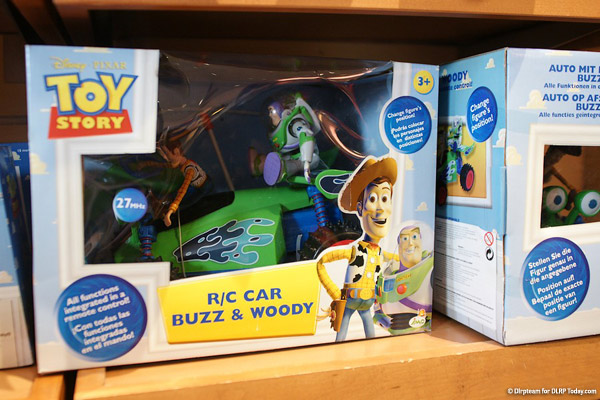 Of course, you can pick up an RC remote control car after a ride on RC Racer, or a real (and much more conveniently-sized) Slinky toy after a ride on Slinky Dog Zigzag Spin.
Bored of the usual Sorcerer Mickey hats? Try out a funny triangular Buzz Lightyear hat for size: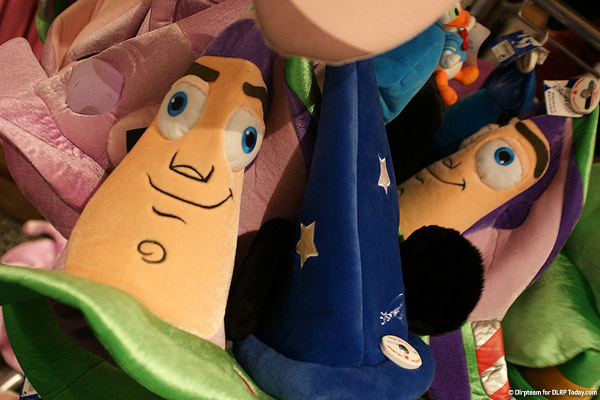 Or any one of the endless spin-off toys and souvenirs: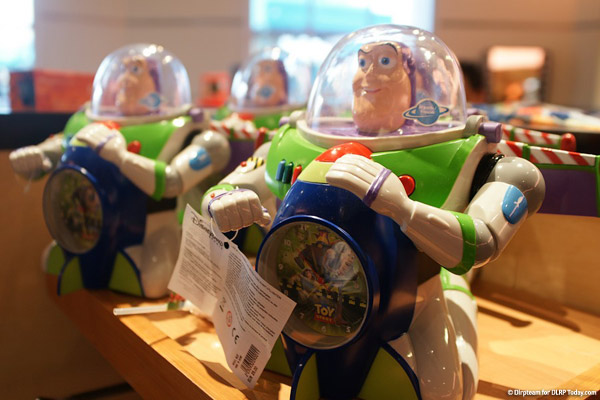 And, to tie in perfectly with the parachute-themed ad campaign, there are these special Disneyland Paris-branded "Parachute Sky Diver" figures of Buzz and Woody: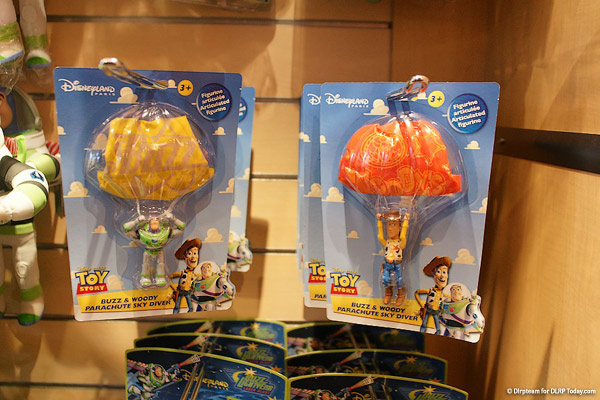 Several other new merchandise lines have been added recently, including this range of "attractions" souvenirs featuring images and logos of Indy, Space, Tower and Pirates against a red graphic backdrop of other attraction logos such as Phantom Manor, Stitch Live and Studio Tram Tour: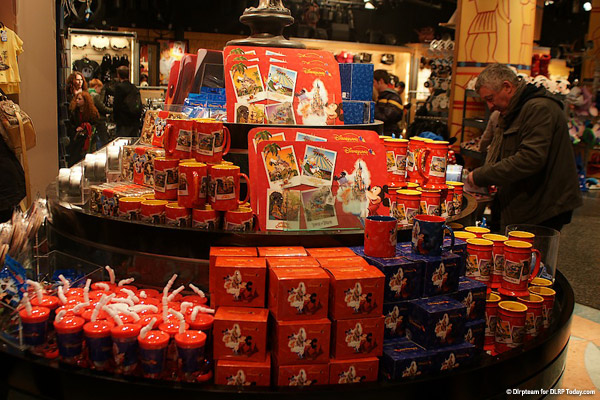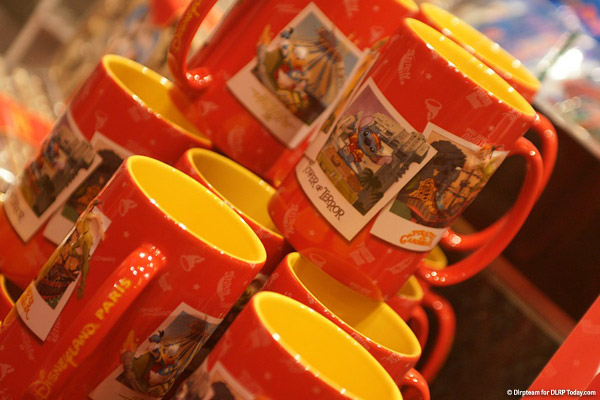 The "I Heart Mickey" range of merchandise has also been expanded, with fancy new cups: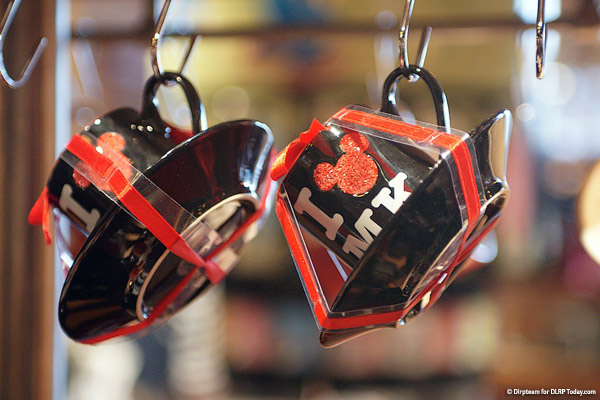 And some new mugs which state more elaborately, "I Am Madly In Love With MK.":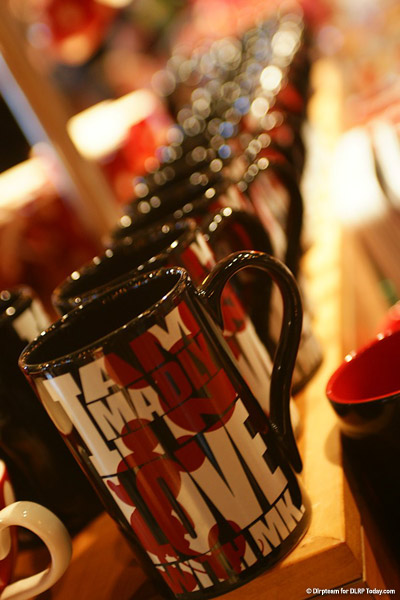 Indeed, you're never short of ideas for your next coffee mug at Disneyland Paris: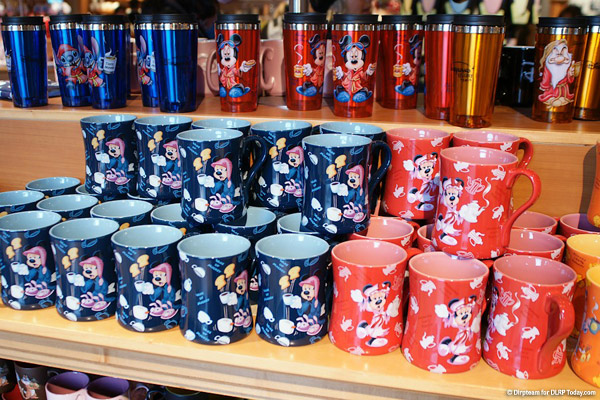 But be careful — too much caffeine (and shopping) can send you Plane Crazy…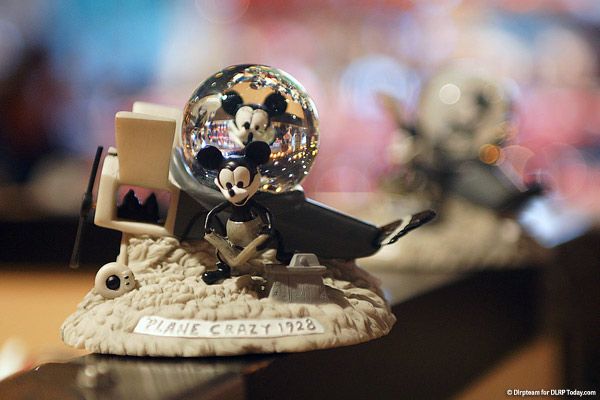 Photos by Dlrpteam for DLRP Today.com