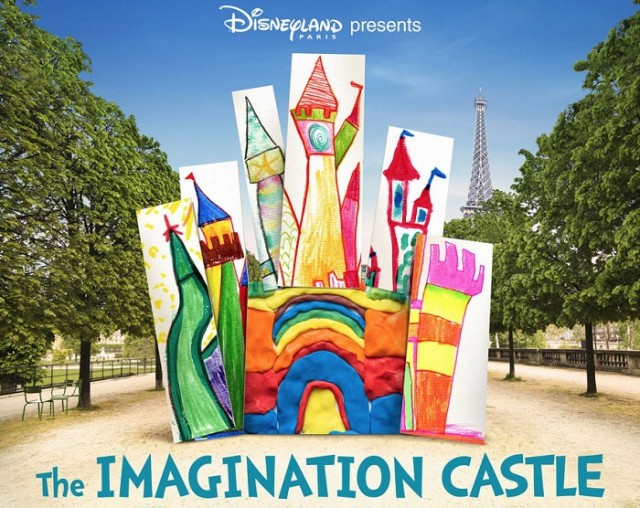 Bringing Home Imagineering to the masses, Disneyland Paris has launched its latest promotional effort dubbed "The Imagination Castle", an online competition inviting children to become the next Tom Morris and design their own Sleeping Beauty Castle.
From 6th to 24th February, children aged 3 to 8 years old can draw, paint or create their own imaginary castle and have their parent or guardian submit it to win a full board trip to Disneyland Paris and a chance to see the "Imagination Castle" itself brought to life. A mélange of all the winning entries, the castle will actually take shape somewhere in the centre of Paris — so don't fear for crayon marks and paint smudges on our dear Château.
The contest is being run concurrently for residents of the United Kingdom, France (Le Château de l'Imagination), Spain (El Castillo de l'Imaginación), the Netherlands (Het Kasteel van de Verbeelding) and Belgium, with three winners from each competition.
Here's the English promotional video:
It's worth noting from the competition rules that Euro Disney S.C.A. will not be held responsible for "any damage caused to a Candidate's computer", so do make sure your child doesn't paint directly onto the screen — and don't forget the all-important dragon underneath.