As you enter Disneyland Park right now, the view along Main Street USA is a scene of change — the banners and castle decorations of Mickey's Magical Party finally in their last days after a year of ruining photos, and there on the right, two buildings enjoying a full refurbishment.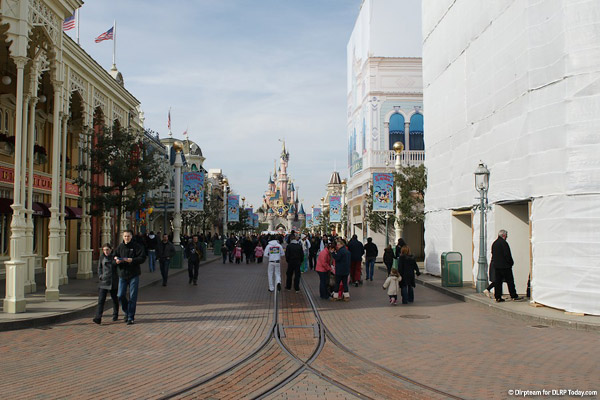 The first to be wrapped in scaffolding was Disney Clothiers, Ltd. back in mid-February. Since then, the white tarpaulin covering has been given a very smart dressing-up to resemble the hidden façade itself, on all three sides.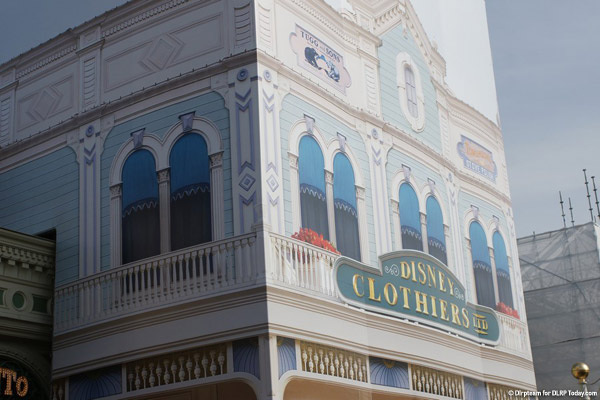 This has become a trend for all Main Street refurbishments in recent years and is a real sign of Disney-quality operations alive and well. The covered Disney Clothiers has even had its entrance widened to full width and false windows put in either side of the scaffolding!
Backing up a little, the big news on the street is Town Square Photography being given the exact same treatment. The famous Kodak-sponsored photography store is currently hidden behind a refurbishment covering for much of its exterior — only the blue "photographic studio" section next to Discovery Arcade on the left remains uncovered.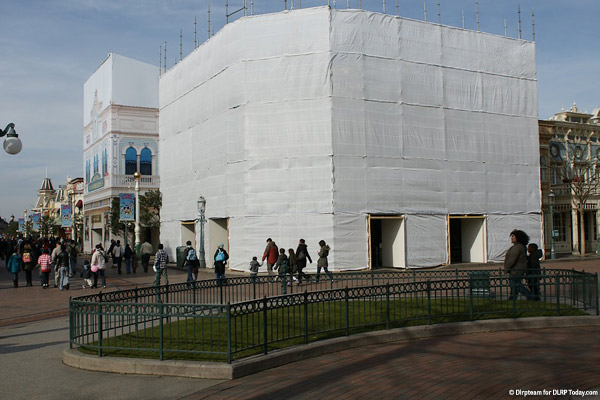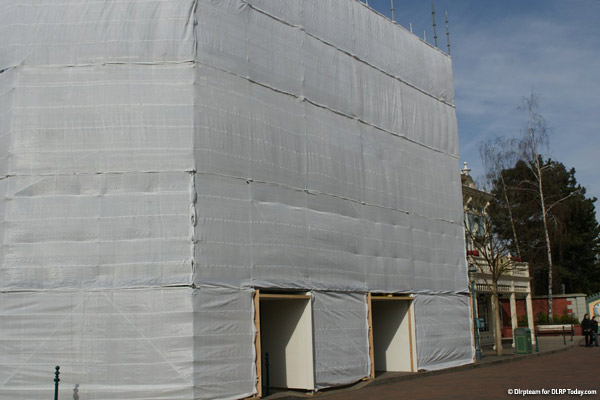 This is noticeably more ramshackle in appearance than the slick refurb covering next door, but it's likely we'll soon be seeing a similar fake Town Square Photography façade unravelled soon enough.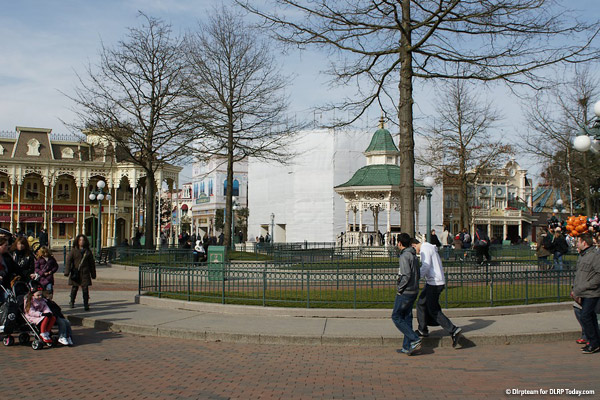 With no flowers yet in bloom, there are still plenty of changes yet to come for Main Street before the "New Generation" lands… as always, March is going to be a busy month.
Over at Peter Pan's Flight, the work has been and gone. The ride re-opened from a regular refurbishment in the first week of February: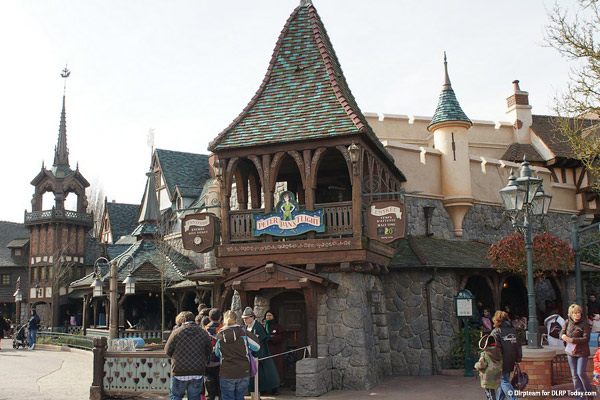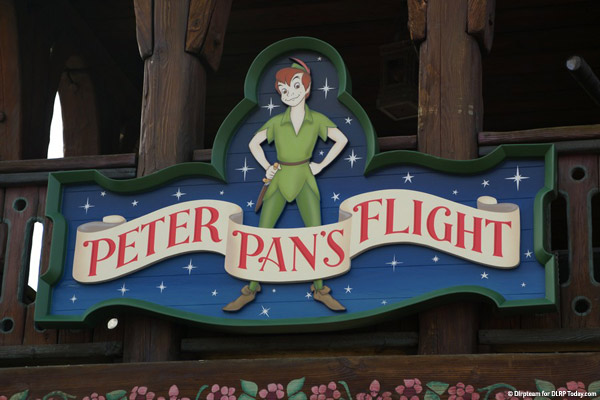 Changes outside don't appear to have stretched above ground level this time, though the refurbishment did see all the queue line walls and barriers repainted in their original light green. Inside, all effects and lighting were fully freshened-up.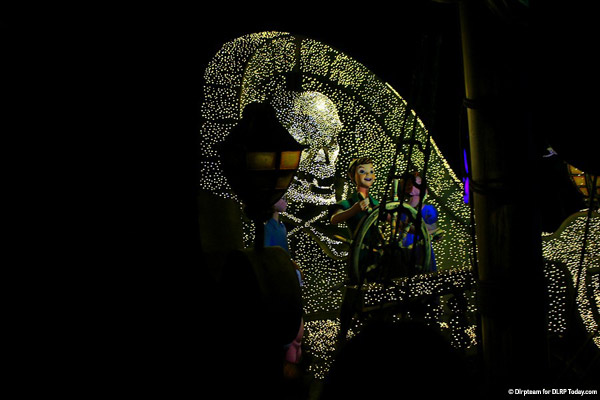 Over in Adventureland, a project begun last year has finally restarted — replacing the rough jungle terrain in numerous parts of the land. In recent years, the concrete paths have become almost as perilous as tackling the suspension bridge with a gang of schoolchildren, littered with holes and cracks…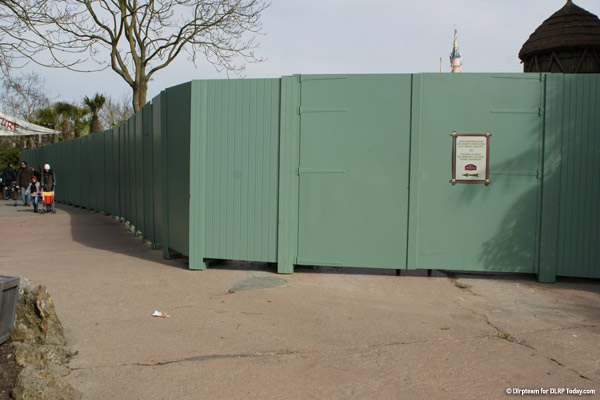 Last year large areas of Discoveryland's floor were replaced, including around Star Tours and entire area between Space Mountain and Orbitron. Some work was done here in Adventureland, near the Frontierland border, and it appears an even larger job is now ongoing, resurfacing the area front of Restaurant Hakuna Matata and therefore closing this important thoroughfare to Adventureland Bazaar.
Hopefully the area you see above, outside the fences, along with countless other places around the resort will be given the same treatment — this needs to be a rolling project given the state of many pathways.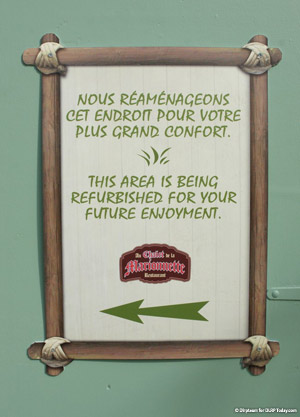 Since the entire path here is closed, so too is Restaurant Hakuna Matata itself (not a rare event, in truth), with signs pointing across to Au Chalet de la Marionnette in Fantasyland — although you might just be better doing a u-turn and going to Colonel Hathi's Pizza Outpost, unless that's also closed…
And finally, the date many people have been waiting for: Friday, 19th March 2010. That's the date when the Castle bridge refurbishment is scheduled to end, finally reopening the main route into the front of the Castle after a major two-month project to partly rebuild and rewire it. It'll miss St Patrick's Day, but still — only two weeks to go…
Now an annual tradition in this era of theme years, March is when everything changes.
Photos by Dlrpteam for DLRP Today.com