With just days to go until the official launch of its 25th Anniversary on 26th March, Disneyland Paris has released a smart new infographic adding up some of the celebration's most "sparkling" statistics.
Featuring Disney Stars on Parade, Royal Castle Stage and Star Tours: The Adventures Continue, the graphic also boasts that Disney's European resort has seen more than 320 million visits since opening!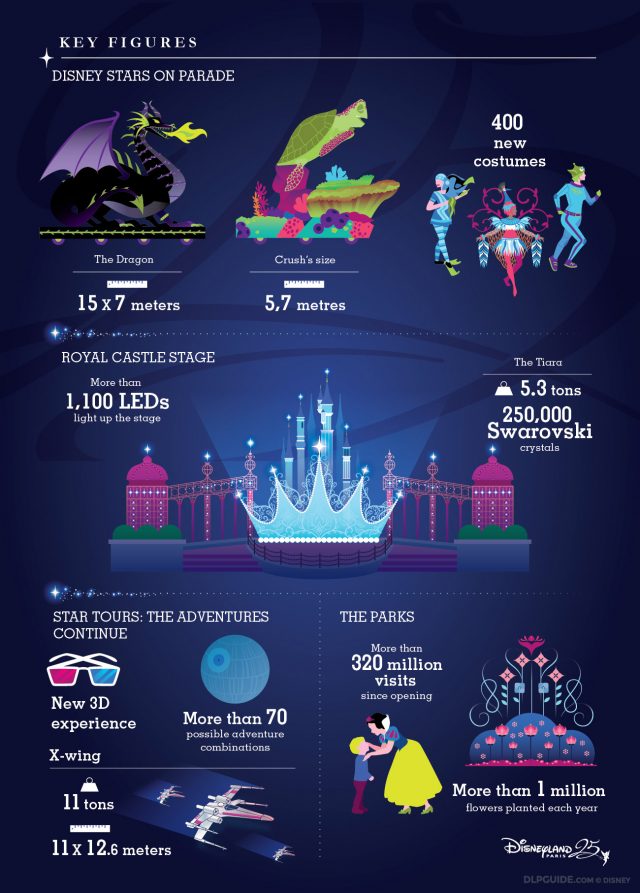 Particularly impressive are the 400 new costumes created for Disney Stars on Parade, and the 5.3 ton tiara for The Starlit Princess Waltz containing 250,000 Swarovski crystals.
A second graphic displays all the new additions coming to Disneyland Paris for 2017, including Star Wars Hyperspace Mountain: Rebel Mission opening 7th May 2017 and Pirates of the Caribbean, re-opening July 2017.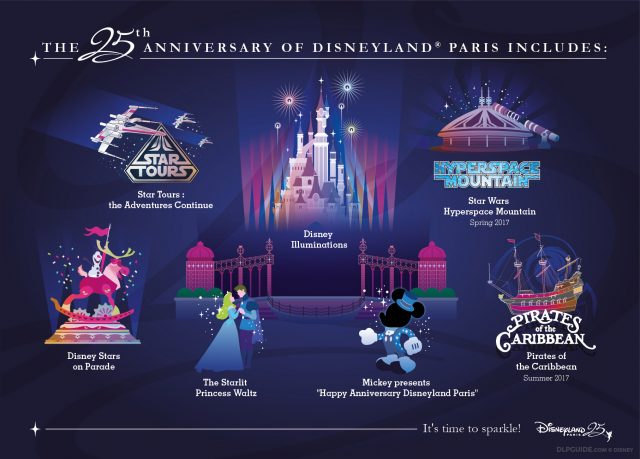 • Previously — Why 2017 is the Best Time to Visit Disneyland Paris in 25 Years
Disneyland Paris launches its 25th Anniversary this weekend, 25th-26th March 2017. Join us on Facebook and Twitter now to follow the sparkle as it happens!