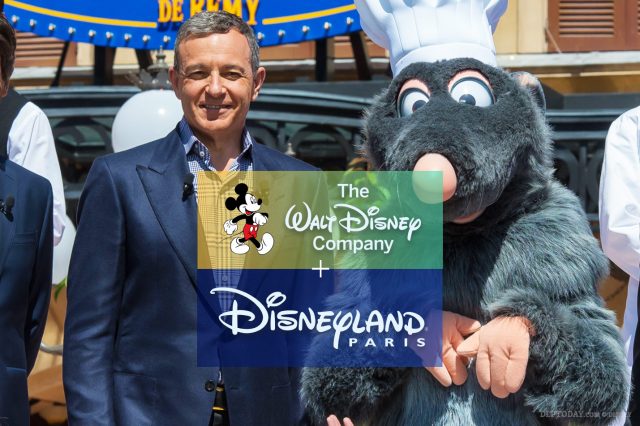 The CEO of The Walt Disney Company has stated without doubt that the best way forward in terms of managing Disneyland Paris "successfully and creatively" is that it becomes the sole owner of the resort.
Speaking at The Walt Disney Company's annual shareholders meeting, Bob Iger went on to say that taking full control of Disneyland Paris would allow them to "make the kind of investments that we'd like to make to continue its success."
"We did make an announcement that we are attempting to buy in what is left of the public ownership of that entity. It was a business structure that was set up when we opened. It had public shareholders with separate trading stock."

We believe that the best path forward, in terms of managing that business successfully — and creatively by the way — is for us to be the primary owners, or the sole owners really, of that business, because that will give us the ability to make the kind of investments that we'd like to make to continue its success."
This suggests that, should The Walt Disney Company be successful in its reported bid to buy up the remaining Euro Disney S.C.A. shares, it would be ready to invest significant sums to expand and upgrade Disneyland Paris to meet its expectations — likely including new park attractions.
• Previously — Walt Disney Company eyes full Disneyland Paris ownership as holding rises to 85.7%
The hasty addition of "creatively" managing the resort is also interesting. As much as The Walt Disney Company could bring major investments and improved standards to the Parisian resort, this control could bring with it some less popular elements of its American resorts.
Higher Annual Pass pricing, closing popular attractions for (rumoured) Marvel replacements, making Star Wars a lynchpin of the business (at whatever cost) and even such minor changes as charging for hotel breakfasts are all examples which have already made their way to Disneyland Paris.
Nevertheless, the benefits hugely outweigh the negatives and for Disneyland Paris, at this stage in its finances, there's almost no other way out.
We should next find out more about these major developments at Euro Disney S.C.A.'s own Annual General Meeting of Shareholders, to be held on Friday, 31st March 2017 at Disney's Hotel New York.