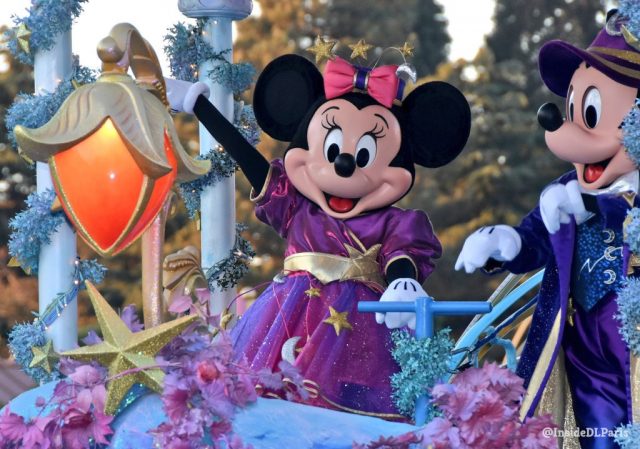 Disneyland Paris rolled out the new faces of Mickey Mouse and Minnie Mouse resort-wide today, 18th January 2017, taking over all duties in parades and meet & greets.
The first sighting was at Meet Mickey Mouse in Fantasyland, marking the first time the revised appearance of the enduring character has met guests at Disneyland Paris.
Both Mickey and Minnie then appeared together on the final float of Disney Magic on Parade! in Disneyland Park, their fresher, happier faces dressed with the usual hat and bow for the parade's costuming.
Mickey was spotted with his new-look at a private photoshoot just a few days ago, suggesting a public launch before the 25th Anniversary was likely, but this sudden introduction comes as a surprise and seemingly without any reasoning for its date.
• Previously — New-look Mickey Mouse spotted in Disneyland Paris 25th Anniversary photoshoot
• In Video — "New-look" Mickey Mouse in glorious new Disneyland Paris 2017 promotional video
The revised designs were first introduced for Shanghai Disneyland last year and Disneyland Paris is only the third resort to introduce them for all appearances, following Hong Kong earlier this year.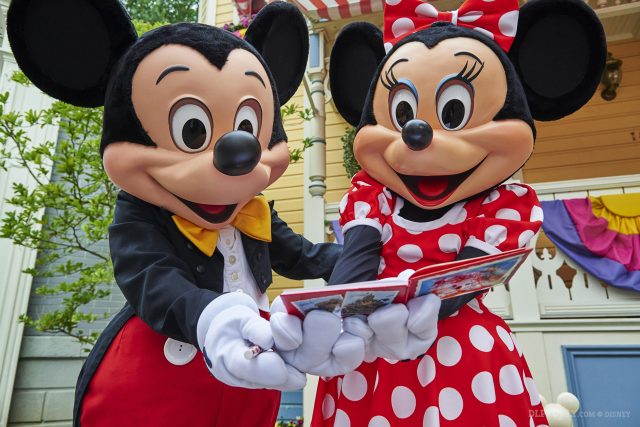 Before – soon, this Mickey will look weird instead.
Disney frequently revises the looks and costumes of many of its characters, though its mascot certainly marks one of the more notable changes. In fact, the last time Mickey and Minnie Mouse were changed was just before the opening of Disneyland Paris itself, around the early 1990s.
Though many people have found the tweaks hard to get used to, just wait — once you've seen the refreshed Mickey enough times, suddenly his previous appearance really does start to look somehow old-fashioned.
A "talking head" version of the new-look character has already been a common sight at Disneyland Paris since 2nd July 2016, starring in Mickey and the Magician at Walt Disney Studios Park.
During the 25th Anniversary, Mickey Mouse will feature not just in the new Disney Stars on Parade but in his own show, Mickey presents "Happy Anniversary Disneyland Paris". He'll also wave goodnight from the balcony of Main Street Station each evening, in a returned "goodnight kiss" to guests.