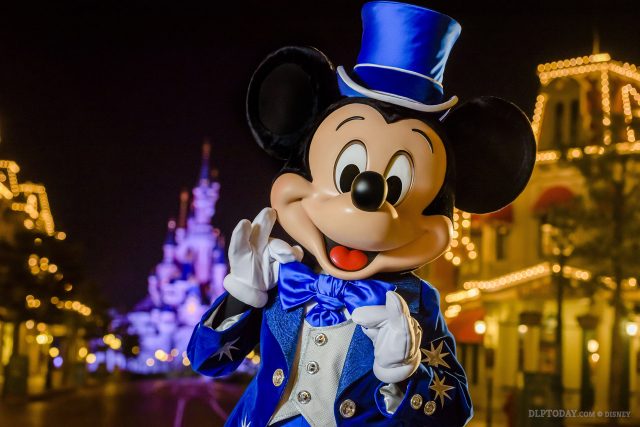 Fresh from their "new look" rolled out across the resort just a week ago, Disneyland Paris has just revealed its 25th Anniversary outfits for Mickey and Minnie Mouse. Like the park itself, they'll be blue, silver and sparkling.
Publicised to coincide with Paris Fashion Week, these dazzling costumes will be seen throughout the anniversary year and particularly in the new show Mickey presents "Happy Anniversary Disneyland Paris".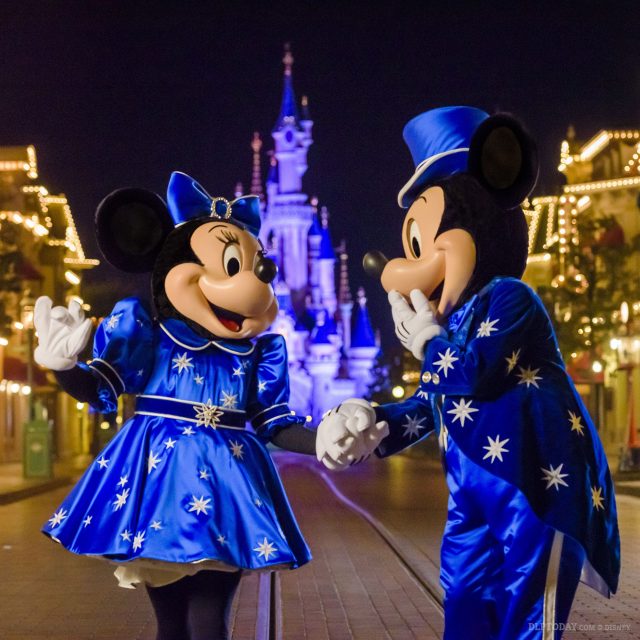 Taking place each morning at Le Théâtre du Château, there's been little known about the event up until now, but this new press release does reveal Mickey will "appear at the top of the steps of a glittering crystal castle and, to the sound of catchy music, invite his friends and spectators to join in a hearty musical 'Happy Anniversary Disneyland Paris' song".
It was noted last December that these outfits actually won't be used in the new Disney Stars on Parade, for which Mickey and Minnie have presumably found some better attire in their wardrobes.
The pair seem pretty pleased indeed with their new looks!