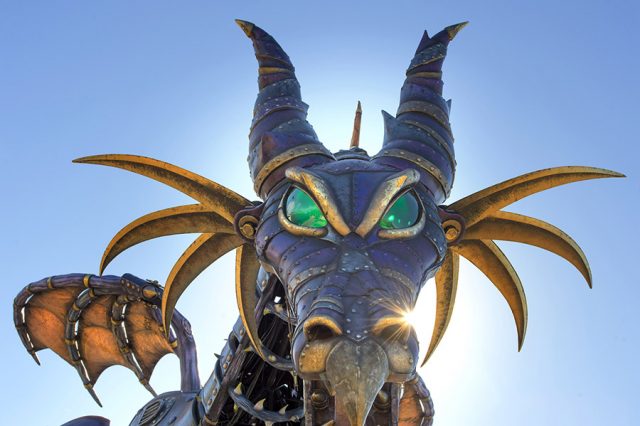 Disney Stars on Parade will bring individual music loops for each float back to Disneyland Paris, new 25th Anniversary parade details confirm.
An overriding theme song will still guide the brand new parade along the Disneyland Park parade route, but it will be embellished by versions of the music unique to each passing float, layered on top.
Speaking to Dlrp Express, show director Emmanuel Lenormand revealed Disneyland Paris is working with its American counterparts to fully utilise the "awesome" parade route audio system, which has gradually been fully replaced and upgraded.
This kind of audio style has not been seen at Disneyland Paris since the demise of Disney's Once Upon a Dream Parade, which was transformed into Disney Magic on Parade! for the 20th Anniversary in 2012. The beautiful unique soundtracks created for each float were simply replaced by the new theme song, "Magic Everywhere", played on repeat.
However, while Disney's Once Upon a Dream Parade used a jingle to transition between completely different soundtracks as each float passed, the new Disney Stars on Parade soundtrack will be more consistent; using a single "underliner" song with additional music layered on top, similar to most American Disney park parades in particular.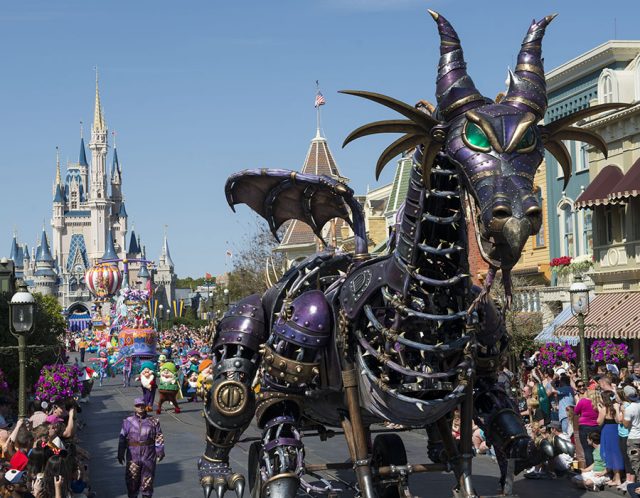 The name of the song seems to still be up for debate. Here, Emmanuel apparently calls it "Look in the Stars", but we've already recently heard "Look into the Magic" and "Lost in the Magic". Maybe, considering all three, "Look to the Stars" would be best?
On the floats themselves, Emmanual also reveals the first details of the opening unit: a "phenomenal, magnificent" float in a Steampunk style featuring Mickey, Minnie, Donald, Daisy, Chip 'n' Dale and Goofy.
"All these characters have beautiful costumes that invite us to travel with them, to open a great storybook."
With nods to the park's own Discoveryland (which ironically has an increasingly watered-down steampunk vision), Chip 'n' Dale will even have a "huge telescope" directed at the parade behind, inviting us on a "scientific journey through Disney stories".
• Previously — 25th Anniversary deconstructed: Disney Stars on Parade analysis
It's already confirmed that the parade will feature a fire-breathing Steampunk dragon — a twin of the spectacular Disney Festival of Fantasy Parade float first created for Florida.
Two more floats also look to be linked to another parade: Tokyo Disneyland's Jubilation!, which ran from 2008 to 2013.
Both its "Jungle Safari" float, featuring The Lion King and The Jungle Book, and its "Pirate Moon" float, featuring Peter Pan, are said to be headed to Disneyland Paris.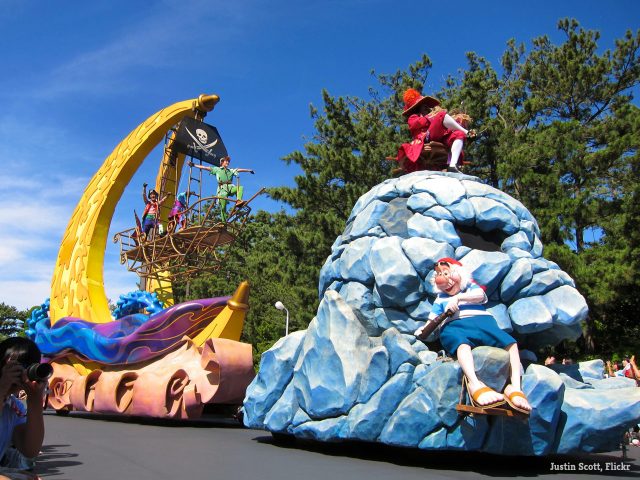 "Pirate Moon" Peter Pan float – Photo: Justin Scott, Flickr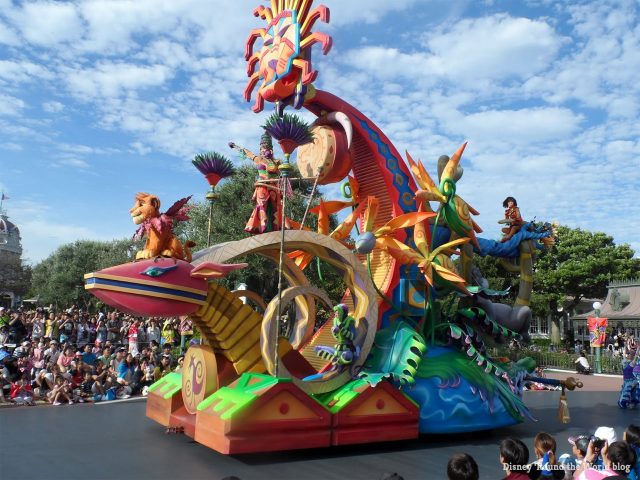 "Jungle Safari" The Lion King, The Jungle Book float – Photo: Disney 'Round the World
Creating a "Disney entertainment exchange programme" almost like that seen with its current nighttime spectaculars (Florida just lifted Once Upon a Time from Tokyo; Paris will seemingly share some of Shanghai's Ignite the Dream), two former Jubilation! parade floats also bulked up Florida's Disney Festival of Fantasy Parade itself.
It remains to be seen how much of the rest of Disney Stars on Parade is unique to Disneyland Paris.
Emmanuel also noted Mickey and friends will receive new costumes in "the colours of the 25th: blue and silver", but these particular costumes, tying into the time-limited celebration, won't be used in the parade itself, only in other shows and character meets.
As with past anniversaries, both Merchandise and Food & Beverage teams are also clued into the look of these costumes, so that they can be featured across different products.
So it's clear: we're talking not just famous "stars" but stars in the sky, too — and they're starting to align as a pretty good parade concept.
In fact, with a telescope involved, it's almost a throwback to that infamous old Euro Disney souvenir video. Anyone for popcorn?
• Disney Stars on Parade premieres 26th March 2017 as part of Disneyland Paris' 25th Anniversary celebrations