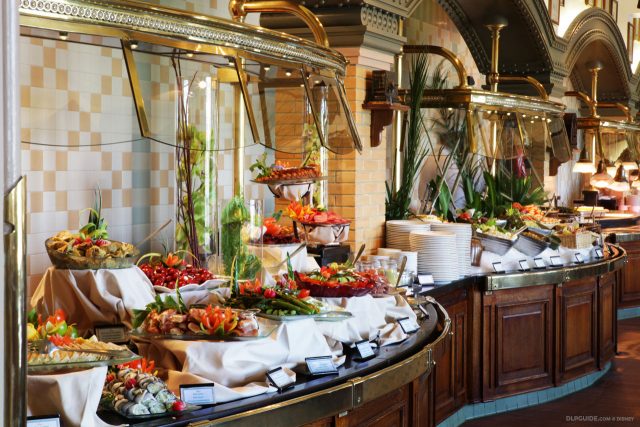 It was only a week ago that DLP Guide's Restaurant Menus section saw a major upgrade, but with the resort's usual November pricing changes there's already a few new updates coming through.
Disneyland Paris sent across updated menus for 11 buffet restaurants in the parks, Disney Village and Disney Hotels this morning. They're all available now here:
Most menus add between 50 cents and a few euros to the price of a standard adult buffet, though the headline is Inventions at Disneyland Hotel which adds €6.00 to an adult buffet and €3.00 to the weekly brunch, making them hit €65 and €70 respectively.
Meanwhile, some adult buffet prices such as Agrabah Cafe have remained the same but with, for example, an extra 20 cents on a soft drink. Yep — €4.79 for a 33 cl Coca-Cola!
The price of a birthday cake has increased across the resort, too — from €27 up to €29.