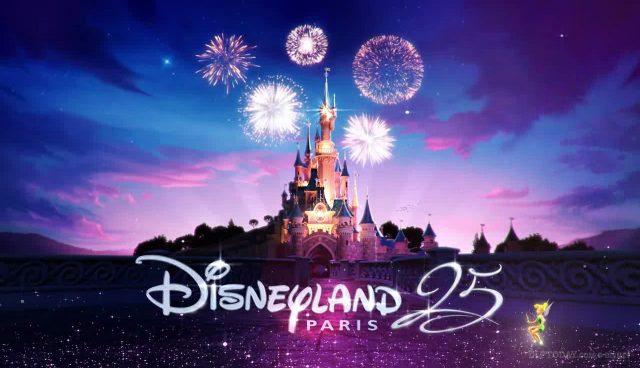 After a non-stop week of Disneyland Paris 25th Anniversary news and reaction, excitement for next year's celebrations has stepped up another gear with the release of the resort's 2017 brochure. Hidden inside the online version, the very first video trailer for the year, with new animated graphics offering a look at what's to come.

Watch it here:
The trailer uses the familiar Disney tool of Tinker Bell flying into the screen to make the text and images appear.
"This year, we're igniting a sparkling celebration…"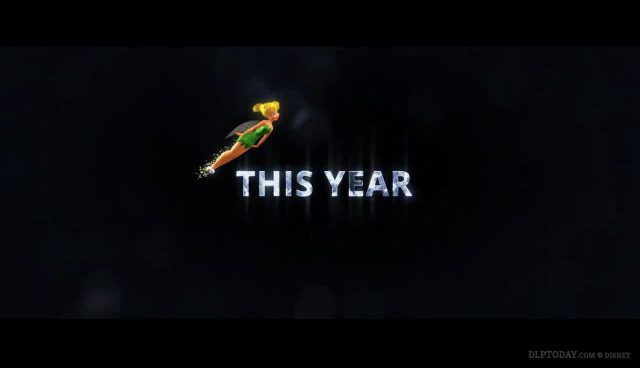 The most revealing part of the trailer features a recreation of the new Pirates of the Caribbean scene in Disney Illuminations.
Showing a pirate galleon circling within giant tentacles, the animation is very similar to that seen in Shanghai Disneyland's Ignite the Dream, suggesting there will indeed be a great deal of crossover between these two shows.
Footage of the steampunk Maleficent float in Disney Festival of Fantasy Parade is recycled from Florida to visualise our new Disney Stars on Parade, said to feature a replica of the popular unit.
Actual on-ride footage from Star Tours – The Adventures Continue is also used, though the voiceover only somewhat awkwardly announces "a new attraction touring the stars" rather than name-checking the Star Wars ride directly.
Finally, the 25th Anniversary logo comes to life as Tinker Bell scatters pixie dust in the sky in the shape of the "25", with the full "Disneyland Paris 25" logo appearing below.
The look created here is truly gorgeous and still surprisingly restrained. The entire campaign seems to aim purely for smart and classy, repositioning Disneyland Paris as a destination with quality as its key ingredient.
• Previously — Disneyland Paris 25th Anniversary announcement: new parade, shows & attractions confirmed
A neat 30 seconds in length, this exact trailer will likely only be used for online promotion of the events ahead. Nevertheless, many elements of it will no doubt feature in a TV commercial at some point, too, with the 25th Anniversary animations becoming a familiar sight in the lead-up to the 26th March 2017 launch.