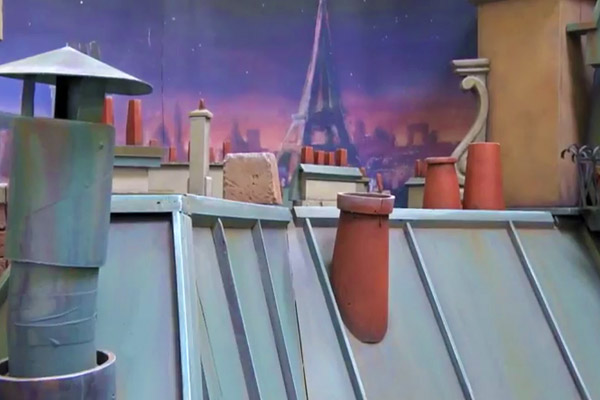 Oh, those Walt Disney Imagineers! If they're not merging words such as "imagination" and "engineering" together, they're coming up with brand new ones, like "crookedology".
What's "crookedology", you ask? It's the term the Imagineers and Ratatouille movie production designer Harley Jessup give to the way the Paris of the movie "looks like Paris, but everything is just slightly crooked", lending it a familiar but whimsical quality.
This and other secrets are revealed in a brief new video from the official Disneyland Paris YouTube channel, embedded below, which goes behind-the-scenes at 1401 Flower Street, the headquarters of Walt Disney Imagineering where many of the 1,500 employees covering 140 different specialisations work their magic.
The video also gives a closer look at the large exterior model for La Place de Rémy and Ratatouille: L'Aventure Totalement Toquée in Rémy in Walt Disney Studios Park and it's a welcome addition to the official YouTube channel — more like this, please!