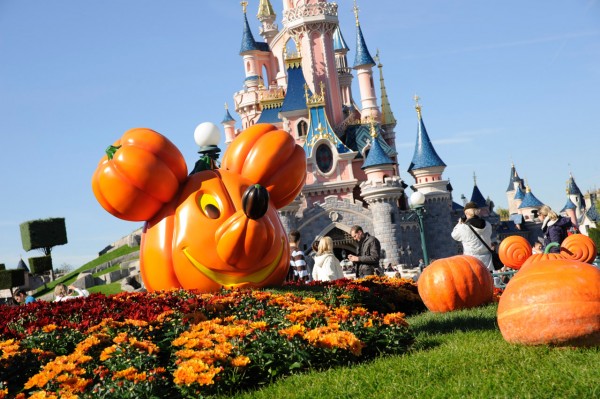 The DLP Guide Calendar now has the latest Disneyland Paris park opening hours and attraction closures for October 2014, in its usual easy-to-use format.
Amongst the information, the revelation that Captain EO will return (again!) from its "seasonal" closure for an opening on most days during the Halloween month. Only the first Wednesday (1st) and the following two Mondays-to-Wednesdays (6th to 8th, 13th to 15th) are excluded, so if you want "one last chance" the experience the classic sci-fi Michael Jackson 3-D theatre show, this is it (again!).
The attraction had been thought by most to have seen its last days in Paris, with all rumours pointing to the Discoveryland space being used for a Star Tours/Wars expansion in future years. This seasonal re-opening at least provides Disneyland Park with one more covered attraction for the colder and wetter time of year.
Other October closures are largely as normal for the month, while park hours are practically identical to those of last year.