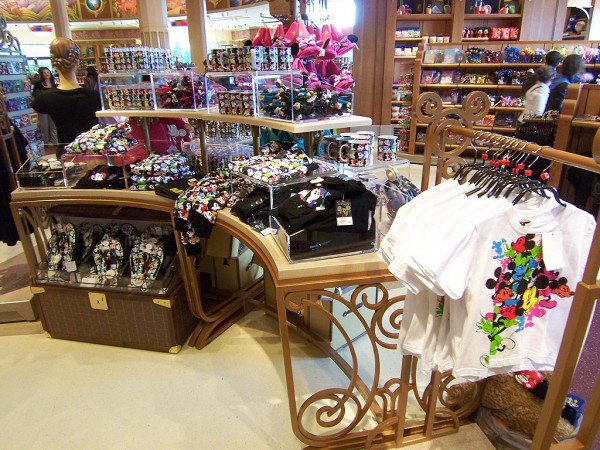 It can be a beautiful piece of Disney architecture and filled with fun facts and details, but a shop is ultimately only as good as the merchandise its sells. How does World of Disney compare? DLRP Today.com reader Maarten has kindly captured a lengthy photo tour of the new store, showing us what's on the shelves of this new flagship location for Disneyland Paris merchandise.
Though the store largely presents a kind of "best of" collection of merchandise available at an array of stores across the resort, organised largely by product type through hats, mugs, towels, and so on, it does also introduce a few of its own exclusive ranges. These displays, signified by special "World of Disney – Produits Exclusifs" placards, include items from the colourful Disney by Britto range, designed by pop artist Romero Britto.
One of the main benefits of World of Disney, besides perhaps not having to visit several stores to buy the merchandise that's taken your eye, is that the aisles between the actual shelves are much wider and more spacious than in any other store at the resort.
Continues with 46 more photos…
PHOTOS Maarten for DLRP Today.com