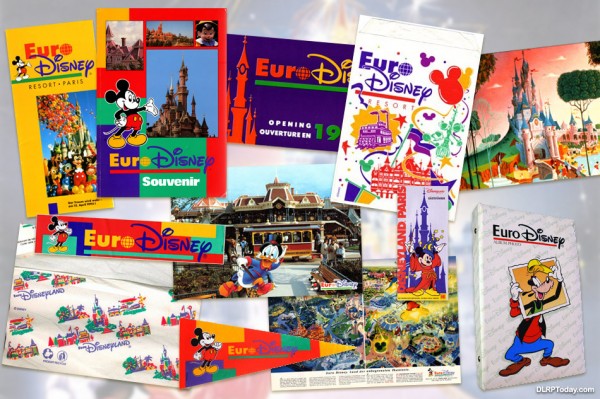 The '90s are back, baby! What once was cast aside as garish colour and simplistic design could be set for a renaissance, if reports of Disneyland Paris' merchandise ranges for the 20th Anniversary prove accurate. Alongside buzzwords "Celebration" and "Signature", we'll see a range titled "Retro-Vintage", reports Cast Member @ulyssecuvelier on Twitter. Though some niche "Euro Disney" throwback pins were released for the 15th Anniversary, this could be the first time Disneyland Paris has truly explored its own past as a "vintage" idea to be resold anew.
However, with modern 2012 trends now looking back particularly favourably on this early 1990s era, what was garish or simplistic is now gradually being seen again as bold or refined instead. We're all familiar with throwbacks to the 1950s design style of the original Disneyland, epitomised in websites such as Yesterland, with its colourful flags and block lettering. Even Walt Disney World mines its own past with much focus on Spaceship Earth and its original globe logo (examples below).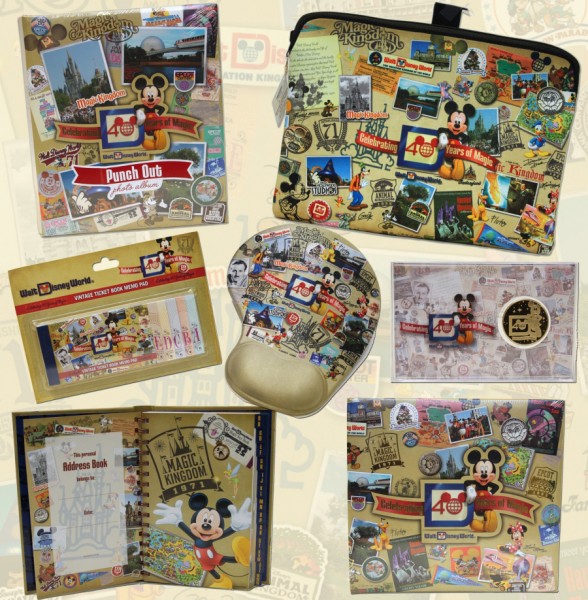 But what does "retro-vintage" mean to the relatively youthful resort in Paris? Well — take a look back at the first collage above! We've collected together just a few fine examples from our own Euro Souvenirland website, showing off the striking design style which saw Disneyland bombastically launch itself into Europe. A world away from the dazzling, multifaceted, but ultimately somewhat hollow, heavily photoshopped brand of 2012, the simple graphical designs of 1992 look ripe for revisiting.
Incredibly evocative of their time, any of these examples would work wonderfully re-applied to bags, T-shirts, keyrings and beyond. Just look at those paper bags and napkins — the illustrations on those are far more attractive than anything you'll find even on the merchandise itself today!
It remains to be seen whether Disneyland Paris would want to reuse the Euro Disney logo specifically (unlikely), but it wouldn't be hard to work the current logo back into this style… that's if the merchandisers have the same idea of "retro-vintage" as us. We await 1st April 2012 to find out, if 12th April 1992 will come around again…
Also reported to be making up the range of birthday merchandise is a special Disneyland Paris 20th Anniversary wine by Domaine Bertrand. A revisit of an idea from the 15th Anniversary, it will be available in a commemorative bottle as red, white or rosé.
• In the meantime, explore more "retro-vintage" memorabilia at Euro Souvenirland.com!