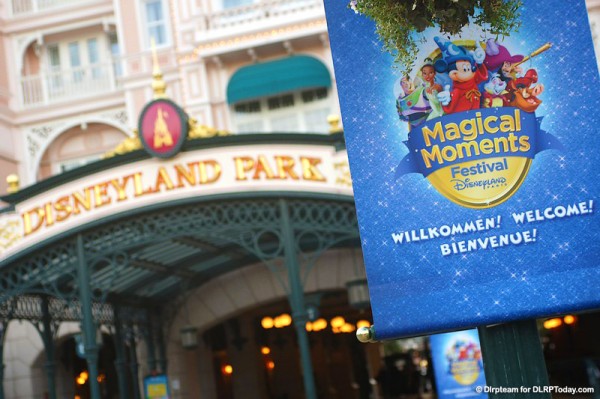 If you're looking to visit Disneyland Paris this summer on a regular park ticket and on a limited budget, you might be forced to keep those Magical Moments briefer than you'd like. The start of the new season on 6th April saw the prices of Park Tickets updated and another inevitable rise, although this year seems to have hit longer stay tickets particularly hard. So much so that it's official: a regular 5 Days 2 Parks ticket now costs more than a Dream annual pass! That's the top tier Passeport Annuel, offering 365 days access and big discounts on dining and shopping.
With many of us taking price of those fairly reasonably-priced annual passports, we should probably keep quiet — but it's still worthwhile to note the prices Disneyland Paris is charging for the vast majority of visitors. The biggest rise comes on the 4 Days 2 Parks ticket, which has increased by £13 for Brits or a huge €16 at the gate compared to the previous prices. For British visitors, the increase comes on top of a continually poor exchange rate, pushing the longest 5 Day ticket to a whopping £177, equivalent to €200.87 or €1 more than that €199 Dream pass.
Of course, there are several official special offers for tickets which run practically year-round — a cheaper 1 Day 2 Parks ticket and "one day free" offers for 3 and 4 day tickets — but the resort seems to be pushing its prices across the board in the hope of increased revenues as it pushes to break even. Already this year we've seen far less generous offers for hotel bookings, with last year's almost frivolous 40% Off matched with only a 20% package discount this year — upped to 25% only as the deadline neared. The resort almost seemed to be selling itself cheap — having high prices but cutting them almost in half, which can look tacky to the consumer — but is it now selling itself too high?
Here's a full summary of the changes in both British pounds and euros:
Ticket Type — Adult/Child (3-11yrs)
1 Day 1 Park
£48/£44 to £51/£45 (+£3/+£1) — €54/€49 to €57/€51 (+€3/+€2)
1 Day 2 Parks
£61/£55 to £61/£55 (+£0/+£0) — €68/€61 to €69/€62 (+€1/+€1)
2 Days 2 Parks
£101/£91 to £108/£97 (+£7/+£6) — €113/€102 to €122/€109 (+€11/+€8)
3 Days 2 Parks
£126/£113 to £134/£115 (+£8/+£2) — €140/€126 to €151/€130 (+€11/+€4)
4 Days 2 Parks
£146/£132 to £159/£134 (+£13/+£2) — €163/€147 to €179/€151 (+€16/+€4)
5 Days 2 Parks
£156/£141 to £177/£141 (+£11/+£0)
You can find a complete guide to Disneyland Paris Park Tickets here.