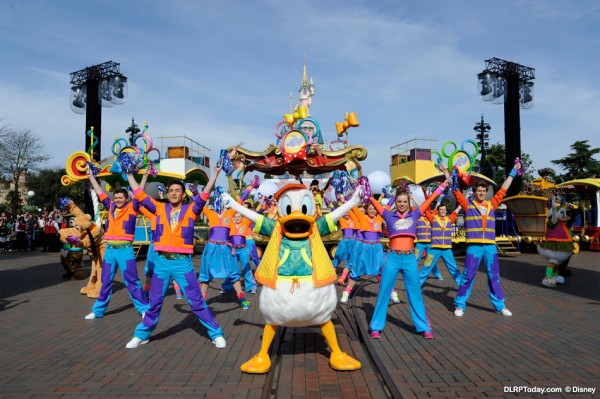 The fourth repurposing of Disneyland Park's resident character express train in five years has officially premiered in its new guise: Disney Dance Express. This isn't a straightforward redecoration or just another chance to meet and greet Disney characters, either — it's a whole new show happening three times per day at the end of Main Street, U.S.A. and featuring a mix of modernised Disney tunes with well-known pop songs. A cast of 14 dancers is led by a live host, with Minnie, Donald, Daisy, Goofy, Pluto, Chip and Dale joining in to coax the notoriously composed European audience to dance in the street. And one thing's for sure: fluorescent is definitely in for 2011.
Photos and two videos of the show here!
As always, the cast is full of energy from start to finish and it's actually refreshing to see the classic park characters of Donald and co. back in a signature show after a year focused on their newer friends. For one of those (sometimes painfully) "hip" Disney shows based around hip hop styles and modern songs, it's thankfully more enjoyable than cousins such as California's Disney Dance Crew.
Having everyday pop songs blasting out in such a central, unavoidable location won't be to everyone's taste, of course; especially if you're forced to push through crowds watching the show to actually get into the park. You could say this is why theatres were built. Wouldn't the Castle Stage area of the parade route be a much more sensible place for the train to stop? Especially now that it's been cleared of all its benches, providing plenty of space for dancing. The planned repaving there might put paid to that idea for the time being, but seriously — does a show as loud and overbearing as this need to be pushed up right front and centre? With a giant empty stage behind it, too.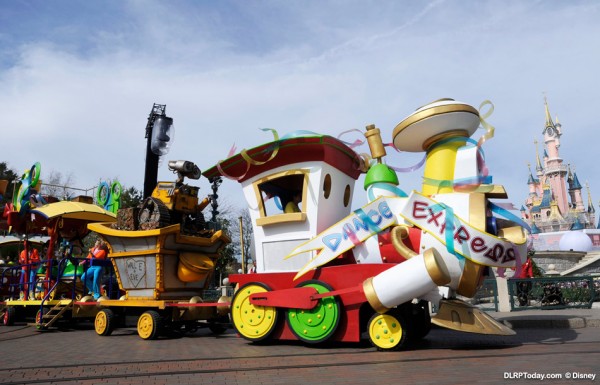 The train itself has seen its most modest redecoration yet. The front banner has been changed to read "Disney Dance Express", the logos atop each carriage changed to the similarly "hip" graffiti street art-style Disney Dance Express logo and two luggage racks added to the first and last carriages — and that's it. There are still remnants of the polka-dotted Minnie's Party Train of 2009 and the general look is almost identical to the All Stars Express of 2010's New Generation Festival — even WALL-E remains atop the engine's tender! That Pixar film might have contained the beautiful "Define Dancing" segment but the appearance of a static WALL-E here is now a little superfluous, especially with his permanent photo location in Discoveryland.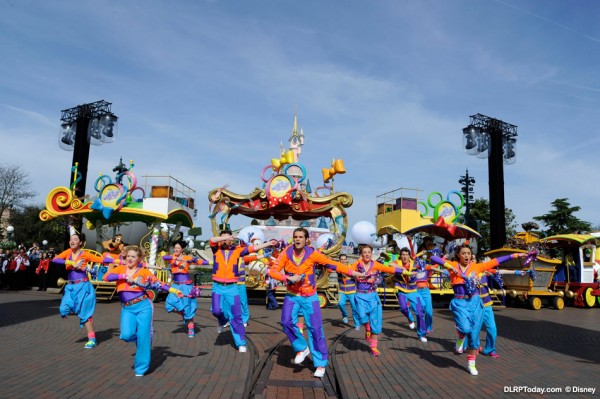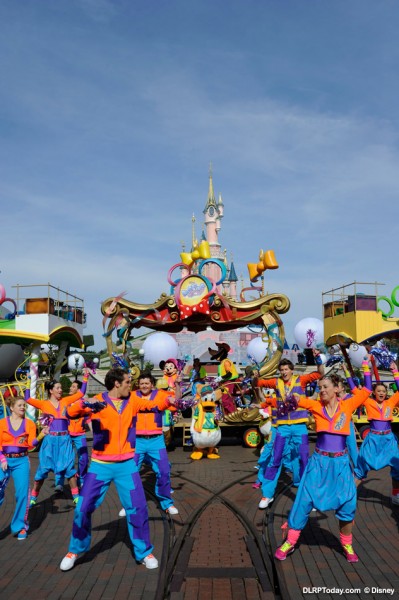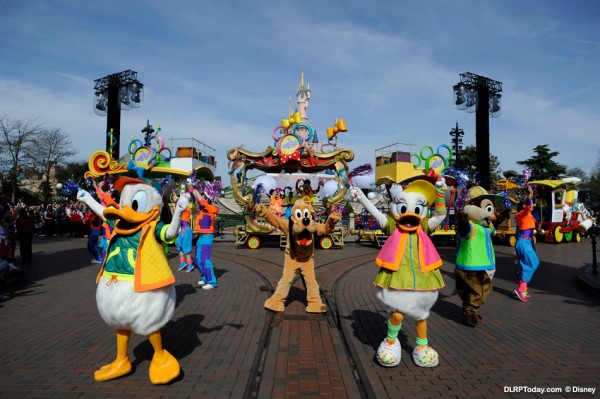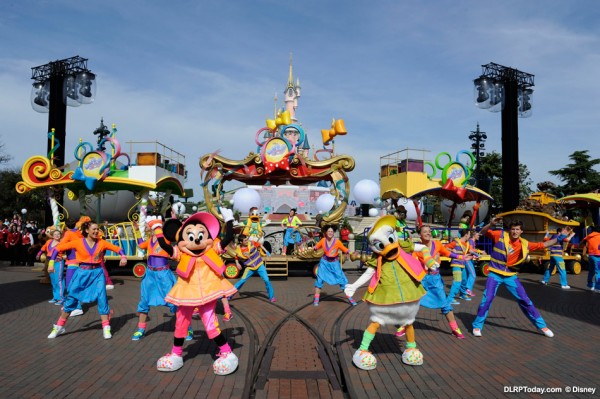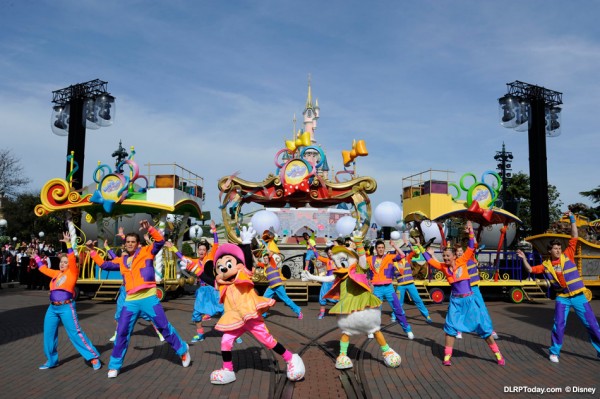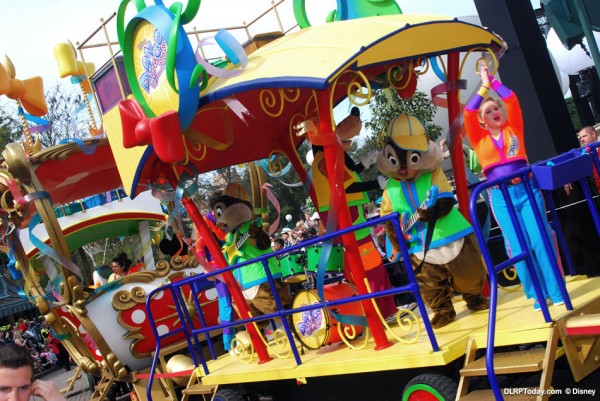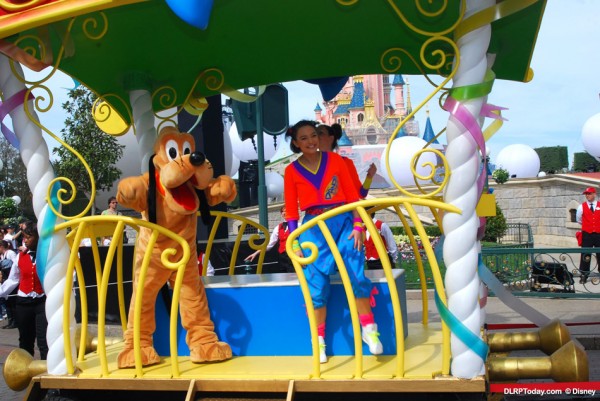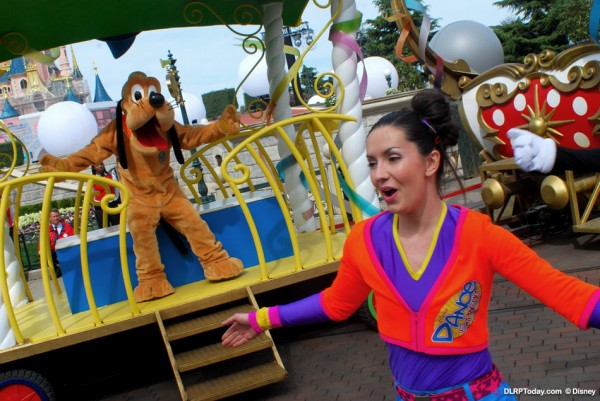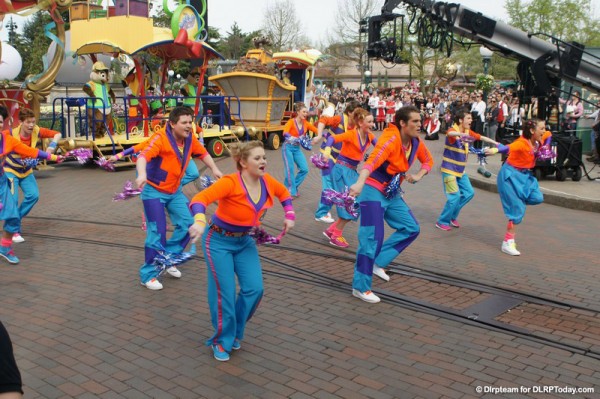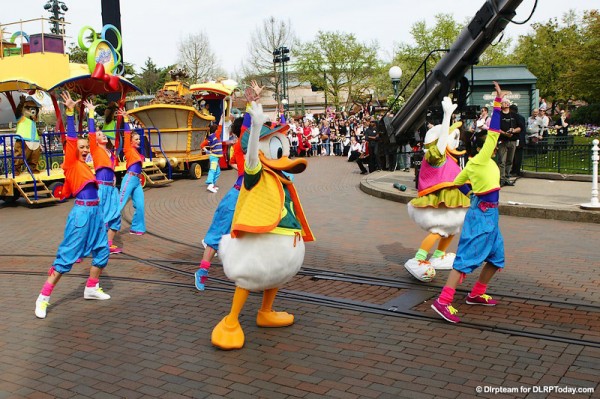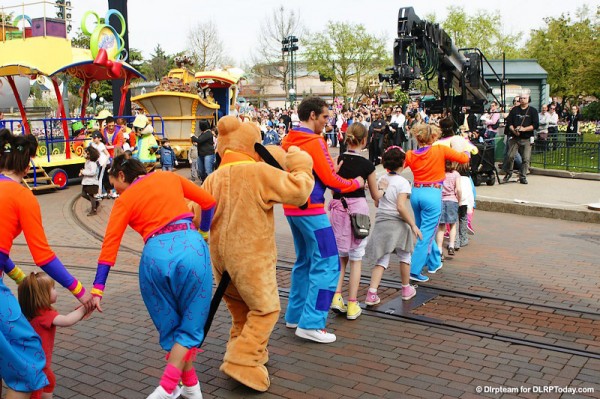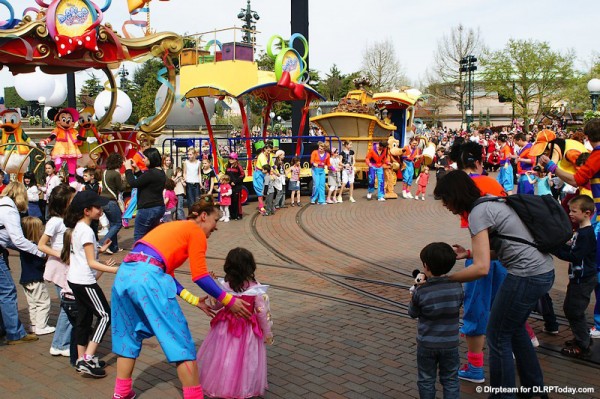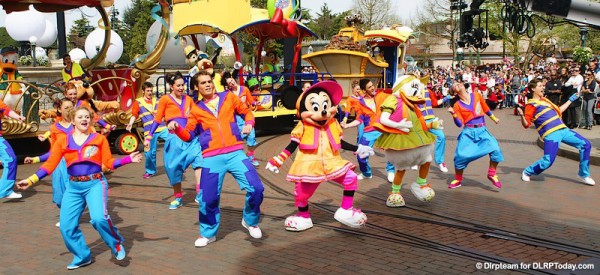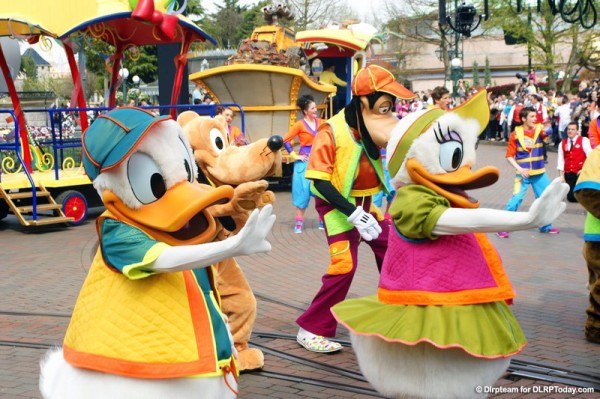 Finally, here's a video of the whole show by our friends at Photos Magiques:
Disney Dance Express performs every day at 11:30, 12:30 and 13:30.
What do you think? A little overpowering for Central Plaza or a worthwhile addition to the park?
ADDITIONAL PHOTOS Dlrpteam for DLRP Today