What's been occuring at Disneyland Paris this weekend? The St David's Welsh Festival, a now-annual event spread over three days, this year from 5th to 7th March, to celebrate the feast day of the patron saint of Wales (which is actually held on 1st March) — and no doubt tempt a few proud compatriots over to Disneyland Paris in the process.
As the schedule reveals, this is a rare chance to see Merlin calling up guests to pull Fantasyland's sword from its stone, a location now used more frequently for the Sleeping Beauty "happening".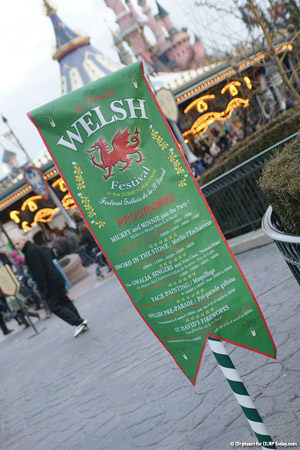 It's also the only time in any Disney park in the world you can see Mickey and Minnie dressed in traditional Welsh costume, be it at their special meet 'n' greets or riding the Main Street fire truck as a special pre-parade. Where the upcoming St Patrick's Day has shamrocks all over, St David's is all daffodils and leeks…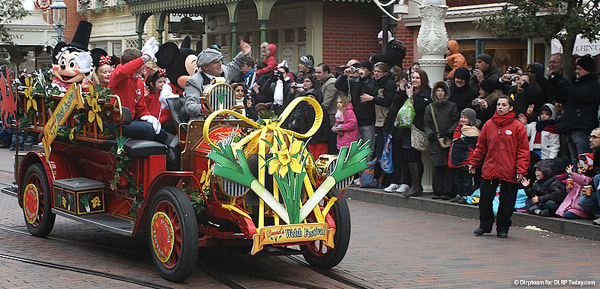 Between the "dathliad" (is that right?) of Wales came the eventual, anticipated end of Mickey's Magical Party, the "theme year" which began way back on 4th April 2009 and brought us It's Dance Time… in Discoveryland, Minnie's Party Train and of course, It's Party Time… with Mickey and Friends, which saw its final official performances on Central Plaza under a cold grey sky this weekend: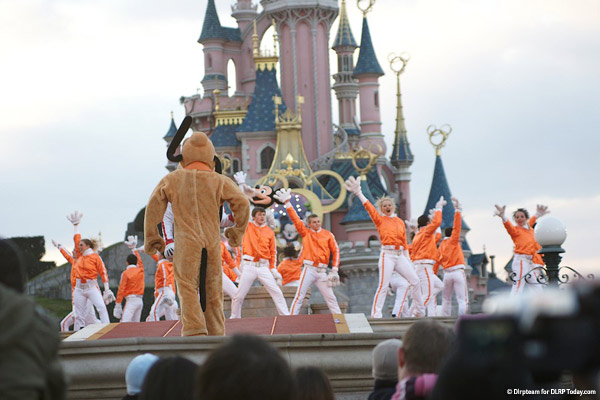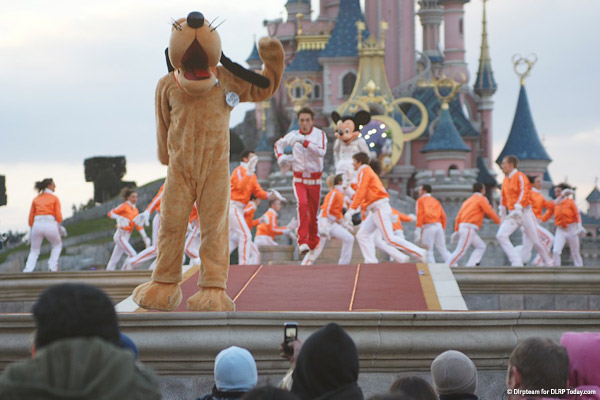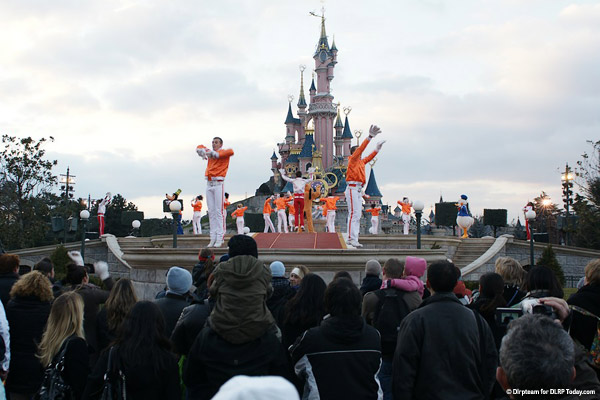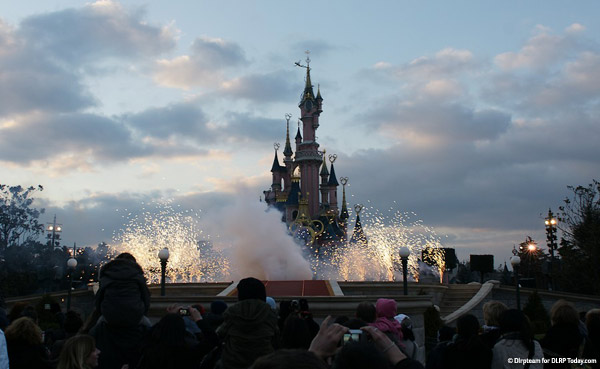 The pyrotechnics were a late addition last year.
What was that about spoiling pictures? Oh yes, the decorations. Though (if you can believe it) not as bad as they could have been, this was certainly a year to point your camera… elsewhere. Try a new angle rather than that generic castle shot.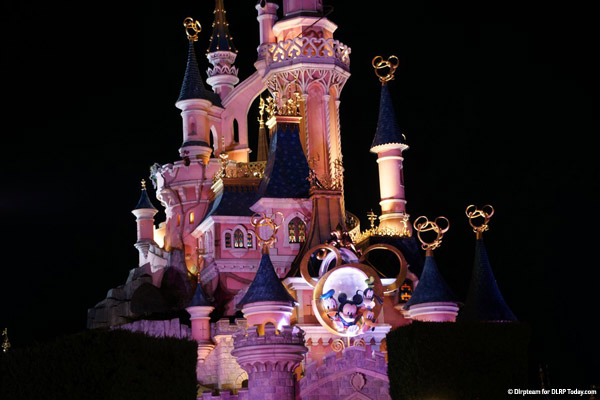 But, for one last bang before the year is locked away in the pages of Euro Souvenirland, our Mickey Moused medieval castle celebrated St David's with the traditional fireworks display…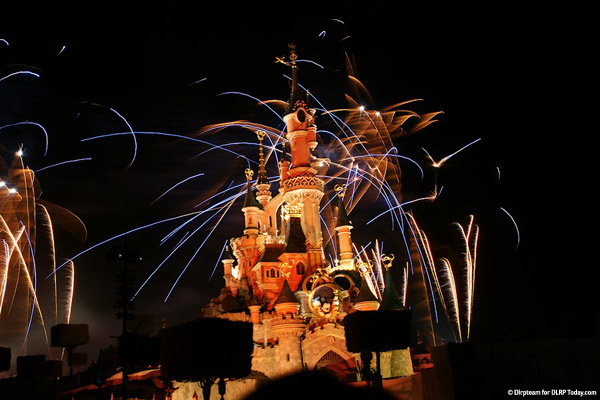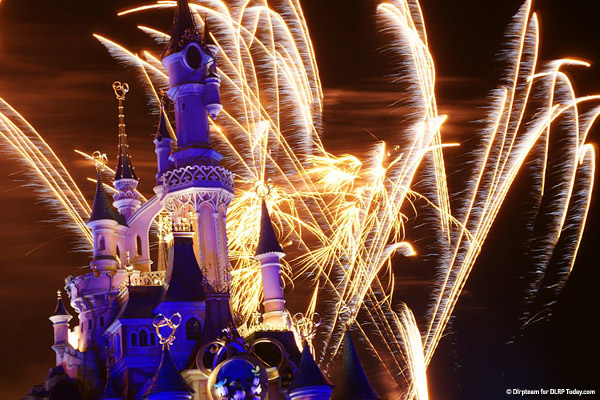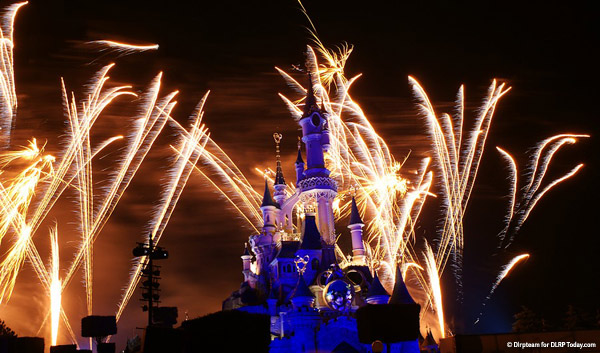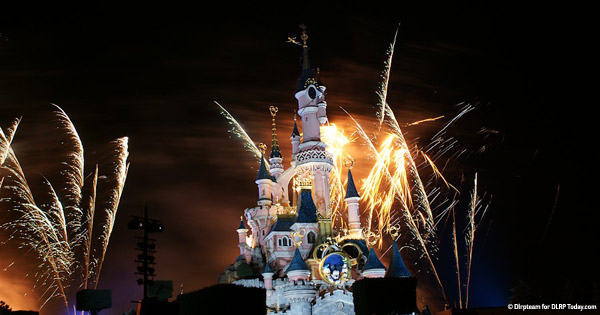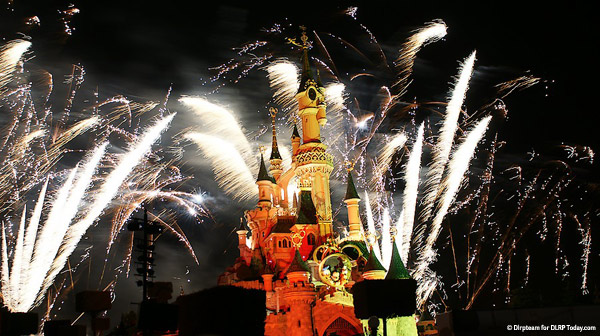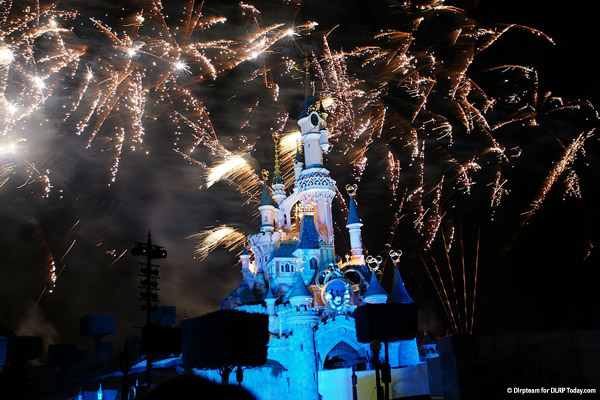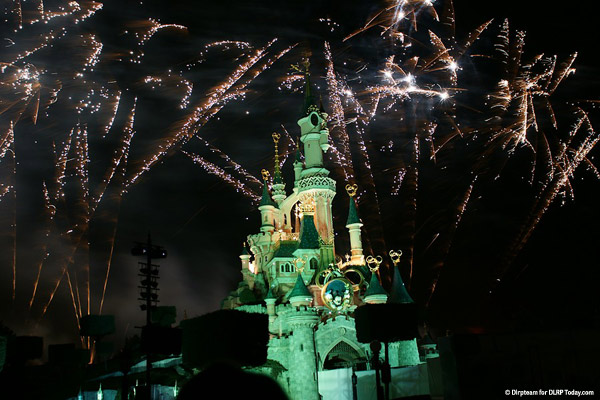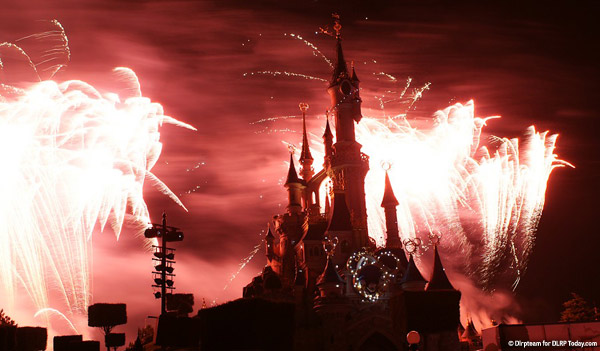 How do you say "what a relief", "good riddance" in Welsh?
Photos by Dlrpteam for DLRP Today.com