In its original life as Disney Stars and Motor Cars Parade, the Studios' current parade event certainly wasn't free from chopping and changing its guest list, with additions such as Monsters Inc., Lilo & Stitch and, er, the Power Rangers during its time in Florida.
The move to Paris saw a glitzy new "Stars 'n' Cars" decoration added to Mickey's lead car, whilst The Muppets' old vehicle underwent a makeover to become Donald and Daisy's car.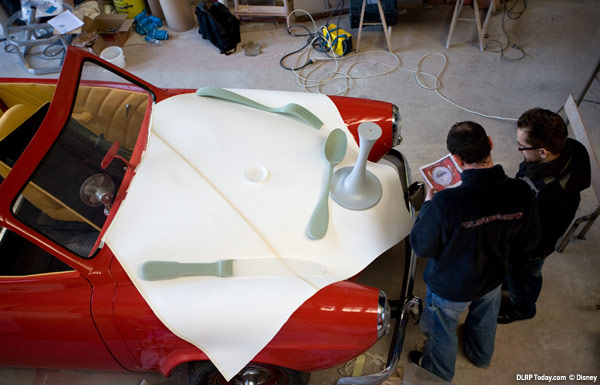 So now, their first test — making a completely new car from Florida's old Star Wars vehicle.
We couldn't have more worthy first additions to the parade, for this Parisian park, than Rémy and Emile. The concept art and making of videos looked promising — and now, just look at the finished car!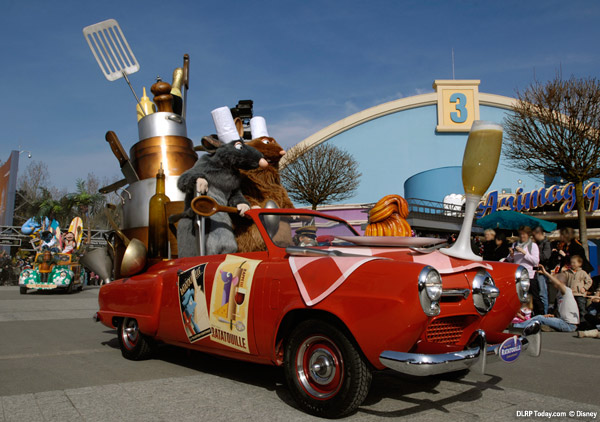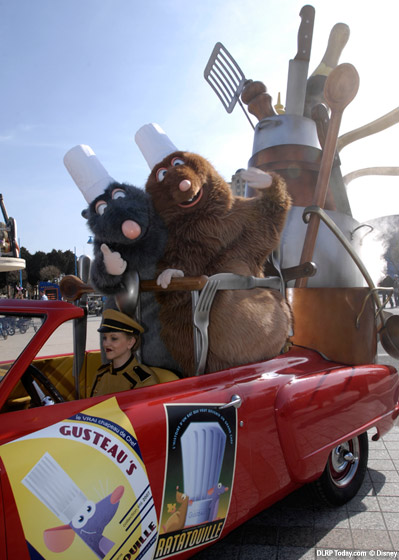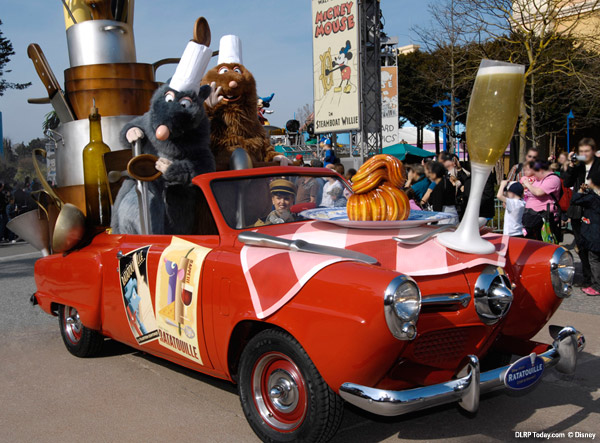 With a table setting of hot ratatouille and a fizzing glass on its hood, Rémy and Emile's brand new car comes decorated with the vintage Parisian posters created by Pixar to promote the film. Behind the pair — dressed in chef's hats — lies the aftermath of their cooking: a huge pile of pots, pans and kitchen utensils that wobbles, sways and hisses with smoke as the car drives along.
Here's the official video footage from our new Stars 'n' Cars addition:
As you can see, the rats also invade the "production number" on Place des Stars Stage, launching into a specially-recorded can-can with the car drivers donning chef hats and aprons to kick along with the beat.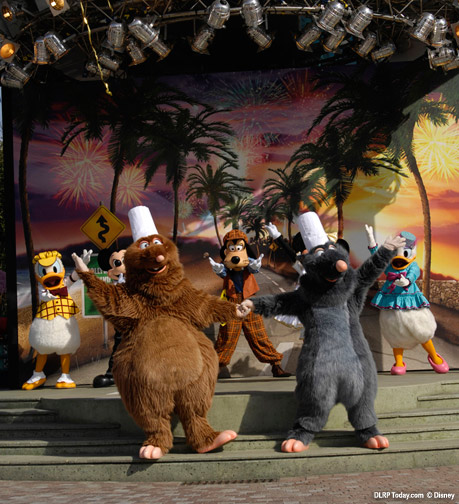 Impressionnant!
Photos, videos © Disney