Ireland's local Disney resort has made it an annual tradition to celebrate this annual tradition every 17th March, beginning a few years ago alongside the St David's Day events.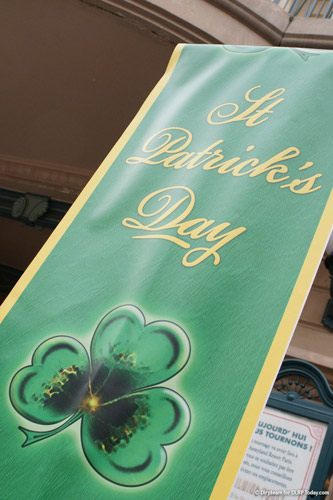 Almost as much of a tradition, the "programme" notice board becomes ever more impossible to read…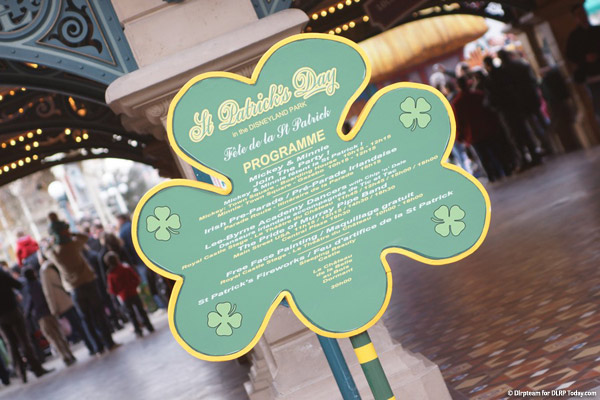 We can, however, decipher that the Lee-Byrne Academy Dancers have returned to the park for another year, now one of the few entertainment spectacles you can enjoy on Royal Castle Stage: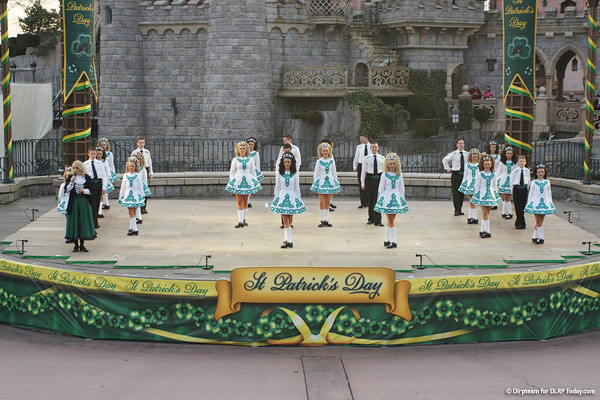 This event is also unique in its inclusion of Disney characters — namely Chip and Dale — who rarely join visiting groups, for example during the Disney Magic Music Days events at Fantasy Festival Stage.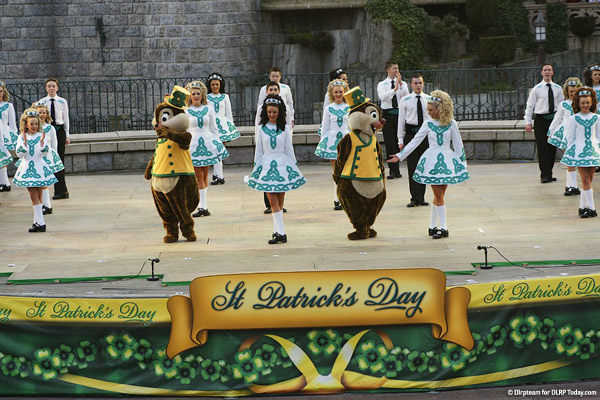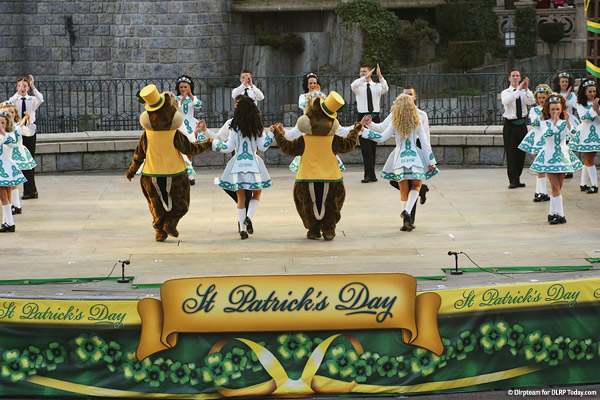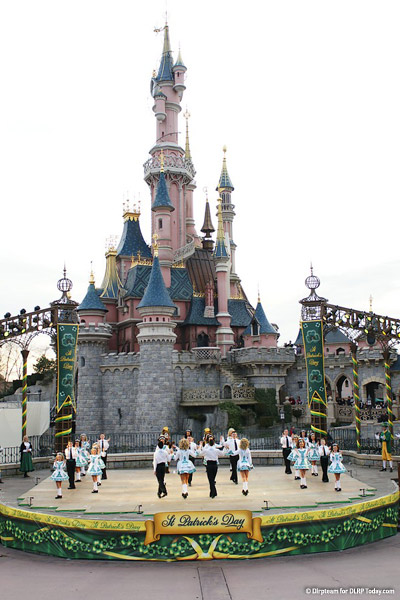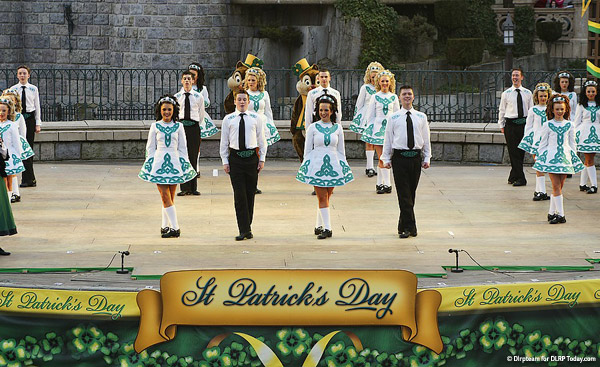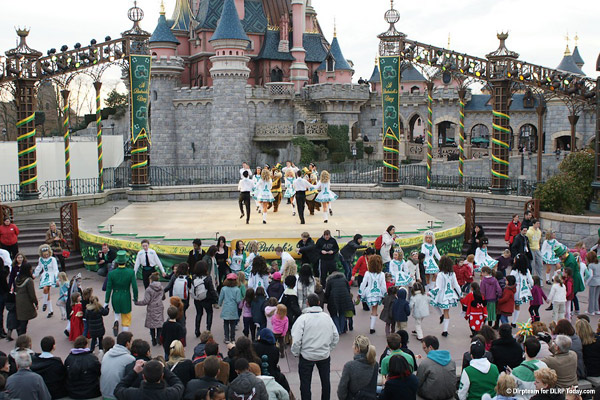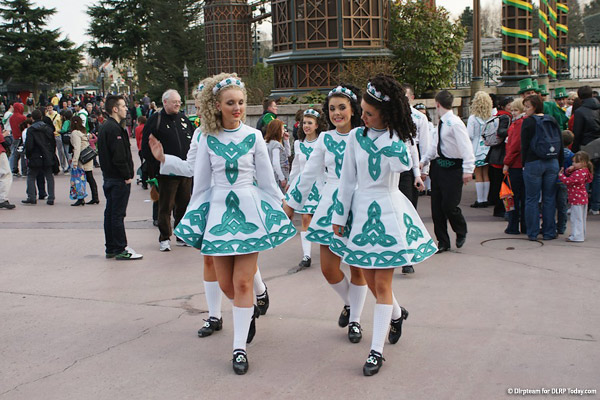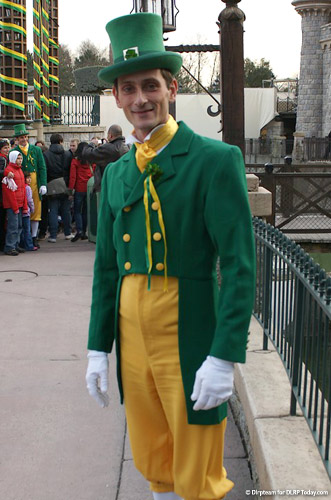 The Pride of Murray Pipe Band were this year given free reign of Main Street, U.S.A., parading the length of the street with traditional Celtic bagpipes and drums.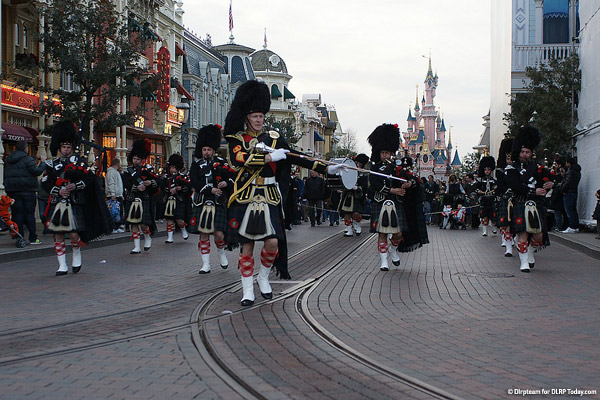 At 8.30pm, they even helped to close the day with a final, nighttime performance on Central Plaza, leading right into the St Patrick's Day fireworks at 9pm.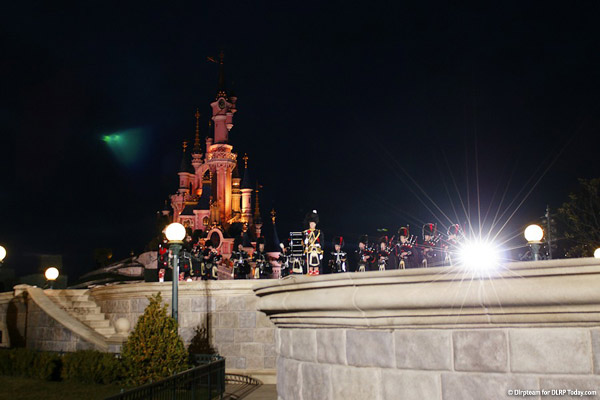 Elsewhere, the Main Street Fire Truck rolled out again with shamrocks replacing its earlier Welsh daffodils and leeks for the pre-parade and Mickey and Minnie donned their green and yellow outfits to meet guests at Town Square and Casey's Corner.
Photos by Dlrpteam for DLRP Today.com