Unless you're about to visit the resort and pick up some of these for real (for €7 at any of the parks' Christmas market villages), you'll have to make do with some photos.
And, since you'll likely just be drooling and/or ordering a larger pair of jeans whilst feasting your eyes on these, we'll let the pictures — and Thierry Marx — do the talking…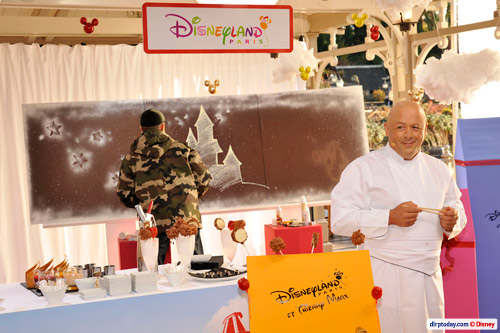 His presentation on Main Street explained the concept and the manufacturing process to the press, but where did it all begin? With a little inspiration — from the tried and true sweet traditions already at Disneyland Park…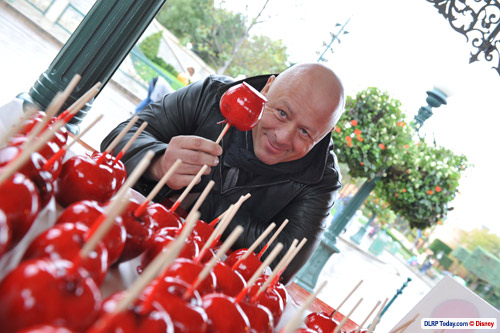 Then, it was into the kitchen!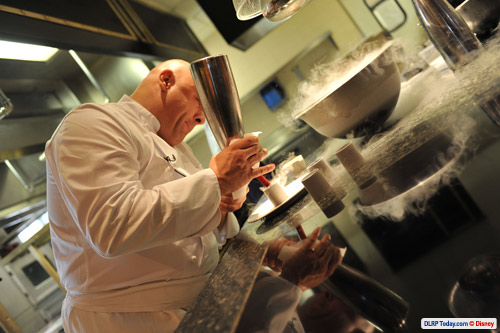 What attracted you to this new project?

Thierry Marx: "Those childhood memories, that have resurfaced in me, with much pleasure and wonder. For me, arriving at Disneyland Paris, it's held completely in its own space and time. It's a break from the daily grind, a real journey for the senses, without any interruption. Anything is possible, everyone can descend into their thoughts and dreams, something very precious."

Is Disneyland a different world for you?

Thierry Marx: "On the contrary, this experience matched my philosophy. Like Disney, I do not like seeing conflict between tradition and innovation. The establishment can continue to do things. The pleasure of my work lies in the possibility of being at the forefront of innovation, while preserving the French culinary heritage."

What most inspired you in the world of Disneyland Paris?

Thierry Marx: "The magic, the indulgent pleasure of just enjoying being together in a different world. I've always remembered the opening day of Disneyland Paris well. It represents for me the perfect place to recharge your inner childhood batteries. All the worlds intersect… Space Mountain in Discoveryland makes me dream of what I read in the stories of Jules Verne but Disneyland is also fairy tales, Mickey and your earliest childhood."

How is this experience a reflection of your gastronomic practice?

Thierry Marx: "I want to make the dream. Everyone can share a real culinary experience with this outdoor vending "street food", even if it is not obvious today. There is a real chance to share in dreams from the kitchen and instigate interaction between people. Best of all: it's an international principle, there's no language barrier."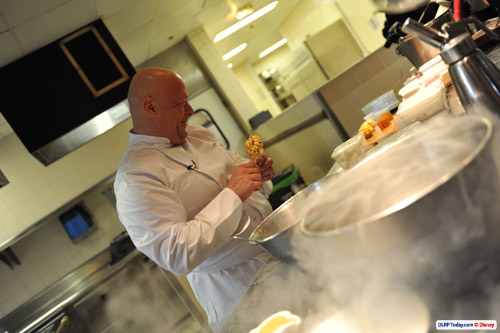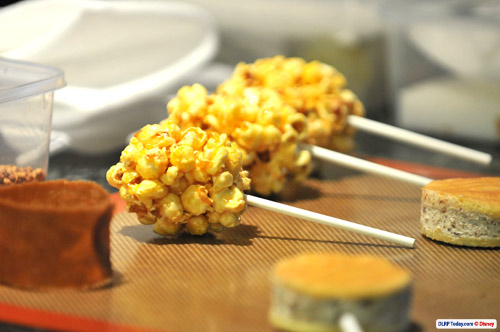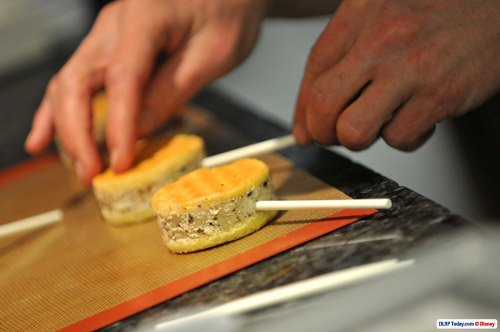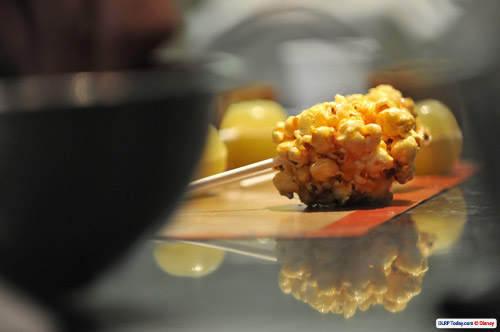 Towards the end, Mickey Mouse showed up in his full chefs' gear, taking all the glory with the final dipping and dusting-off of the finished foods.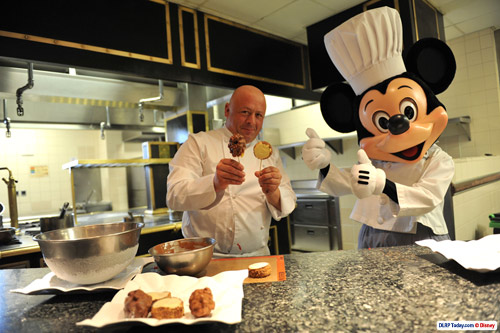 Job done!
Pictures © Disney.