Press events at Disneyland Paris are usually frequented only by those famous exclusively in France, so it was a surprise to see actual real American Shannen Doherty make an appearance at the Christmas launch events on Saturday.
Judging by the amount of photos released featuring the actress, of Beverley Hills 90210 and more recently just 90210 fame, Mickey and Minnie were pleased to see someone they just about recognised, too…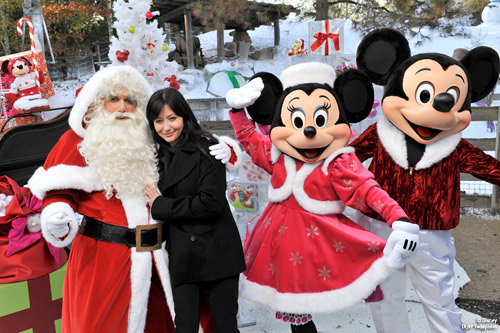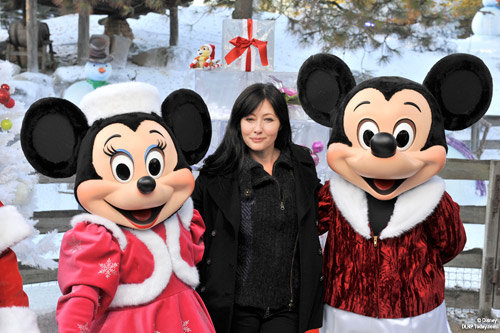 Shannen was even special guest at the first Tree Lighting Ceremony on Town Square.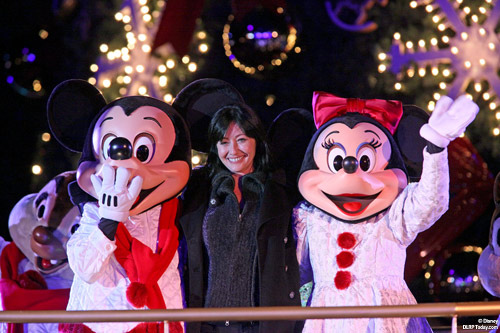 But it wasn't all about the Charmed actress. Also in attendance were Virginie Ledoyen, Sliimy, Marie Gillain, Bob Sinclar, Hafsia Herzi, Frédérique Bel, Christophe Barratier, Laurence Ferrari, Claire Barsacq, Bruce Toussaint, Alessandra Sublet, Sandrine Quétier, Nikos Aliagas, Frederic Taddei, Fanny Valette and the Chef Thierry Marx.
You know, her…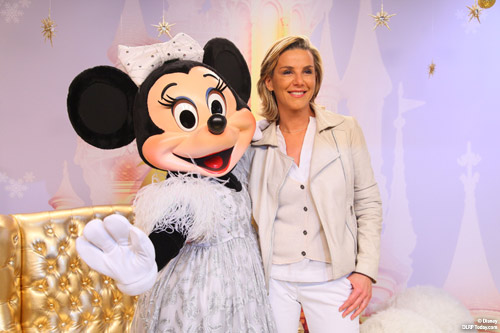 And him…
And that guy…
And for the Brits reading: Former glamour model Melinda Messenger, who currently presents the frighteningly bad Live from Studio Five.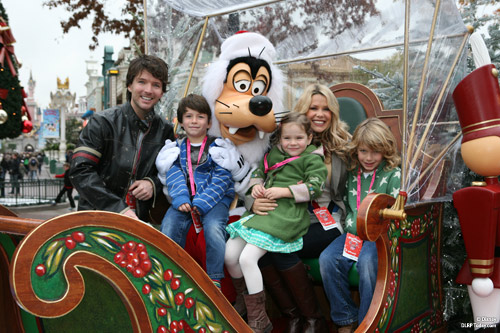 We'll probably never find out what happened during the actual nighttime press party, such is the astonishing lack of publicity these schmooze-fests traditionally generate. However, from these pictures we can at least garner that there was a large mannequin Father Christmas locked inside a giant snowglobe.
However, costumes and characters from the park's two parades were used in the following three pictures, which are very pretty indeed: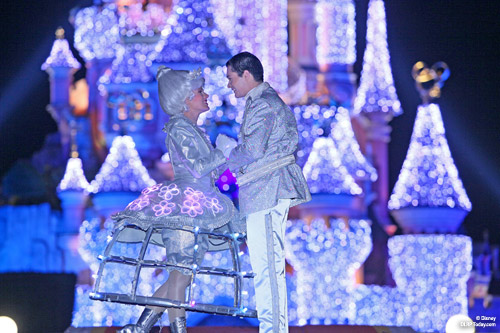 Note the clever covering-up of the Mickey's Magical Party decoration on the Castle. We're not the only ones who've tried to do that this year, then.
Back to the celebrities, French DJ and house music producer David Guetta has been featured amongst the Christmas photos, but apparently actually visited earlier in the week, seen here riding Buzz Lightyear Laser Blast with his wife, Cathy: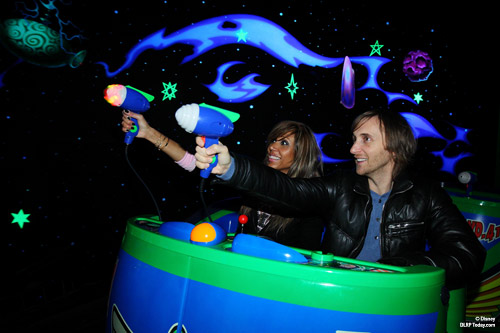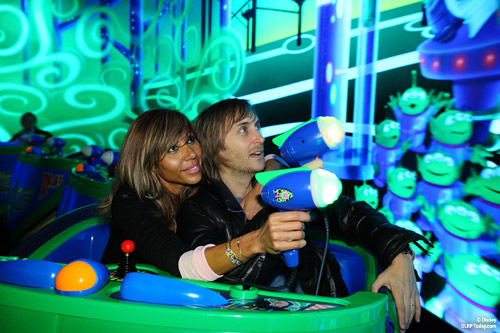 Anyway, from celebs to zelebs, we all know who the real stars are…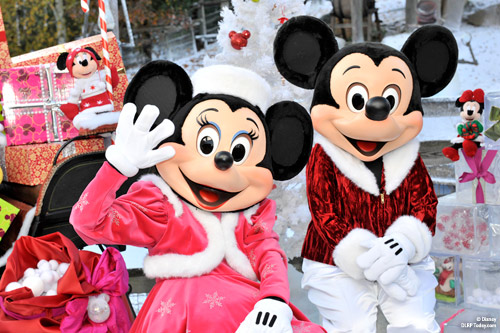 Very cute. That's their Christmas card sorted!
Pictures © Disney.