It's strange how rumours come and go in the world of Disneyland. Sometimes things fade into nothing, but most of the time — as in this case — a very early sign eventually turns into something real.
Cast your mind back to March this year and you'll remember we reported on the rumours of a new Nestlé snack stand right next to the windows of Rendez-Vous des Stars Restaurant in Production Courtyard at Walt Disney Studios Park. A strange position? Well indeed.
Eventually, the construction fences came and went leaving just a small patio. A terrace instead, perhaps? Well, when Photos Magiques visited the location back in June, that's what it looked like: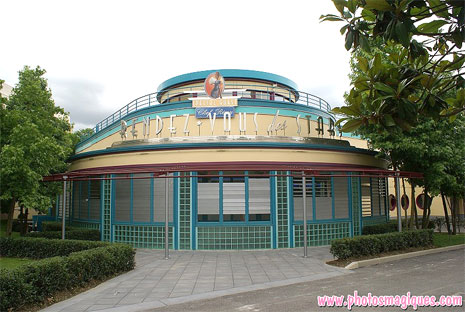 But, this rumour came around to reality in the end. One of the large windows in the front of the restaurant's circular art deco-inspired building has now been completely removed.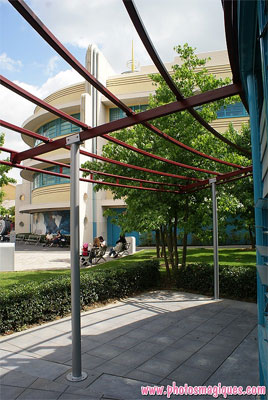 The logos on the new canopies give it away — Nescafé. This will indeed be the serving hatch for a new coffee kiosk, strangely located within part of the restaurant.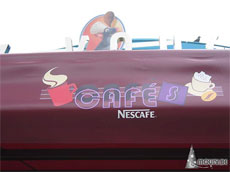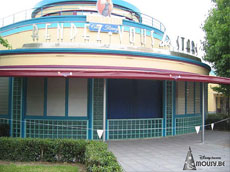 Photos: Mousy.be
Like the similar recent food retail kiosks from other partners like Coca-Cola, this is financed in full by the partner. Compared to those exact locations (among which L'Arbre Enchanté and Hollywood & Lime), it does seem Nescafé are a little less willing to invest.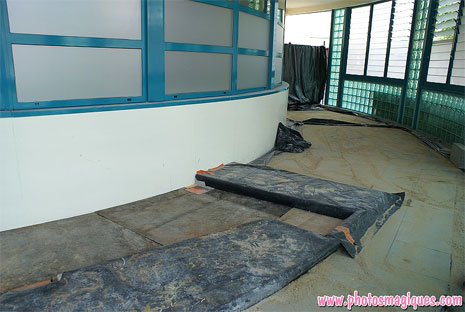 Inside, there are little clues as to how the kiosk will be run and whether this circular area is now completely closed for use by the restaurant — the park's only buffet service location and growing in popularity since the addition of a faint Ratatouille theme. Just a few metres away to the left, another, larger patio left behind by a now-departed Studio Catering Co van remains empty.
The work continues…
[Photo credits: Photos Magiques, Mousy.be]