For a long time missing the higher-tier "clubs" of its friends, Disney's Hotel New York is now ready to offer its guests a new option for their stay in the Big Apple — the Empire State Club.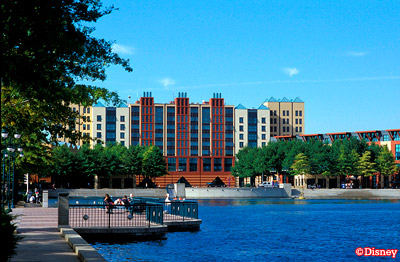 Taking its cue more from the Castle Club at Disneyland Hotel than the lesser set of privileges of Newport Bay Club's Admiral's Floor, the Empire State Club has now been officially confirmed following several months of online speculation and preparations at the hotel.
In the three upper floors of the hotel, 34 rooms and suites have been completely refurbished and renovated ready to welcome guests for a more exclusive, top-of-the-Tower experience. Whilst the rooms themselves will no doubt be a step up from the already-popular Hotel New York offering, the list of privileges has been the most heavily discussed factor in past weeks.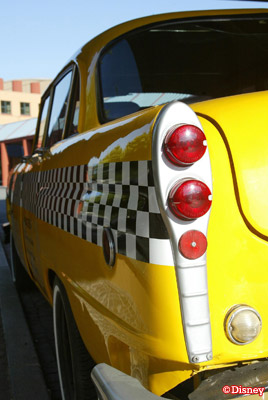 Finally, we can present the full, official listing as communicated by Disneyland Resort Paris:
'¢ Personalised welcome area exclusive for Empire State Club
'¢ Continental Buffet Breakfast in a private lounge with Disney Character(s)
'¢ Exclusive in-room services with dedicated staff
'¢ VIP FASTPASS
'¢ Relaxation area with free soft drinks
'¢ Possibility to book interconnecting rooms (upon request and subject to availability)
Buffet breakfast with Disney Characters, a private check-in desk, a lounge with free drinks and special room service were all to be expected. The real deal-closer for many, though, was actually thought not to be included: VIP FASTPASS.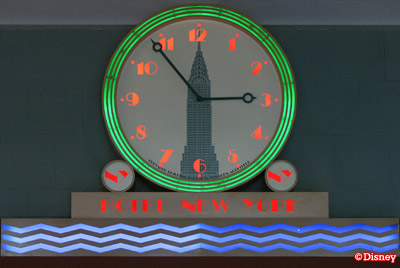 Despite all fans and Cast Members stating the opposite up until now, this official listing does finally confirm that guests will be able to enjoy VIP FASTPASS tickets. These are the top FASTPASS tickets available, giving unlimited access to all FASTPASS attractions at both parks throughout the day. Previously exclusive to the Castle Club at Disneyland Hotel, their inclusion here gives the Empire State Club its real selling point for most fans and guests.
The Empire State Club rooms are, we hear, available to book right now. They will be promoted fully in the upcoming Autumn/Winter 2008/09 brochure, due at the end of this month, and will surely be a very popular addition to an already popular hotel.
[Photos: © Disney]