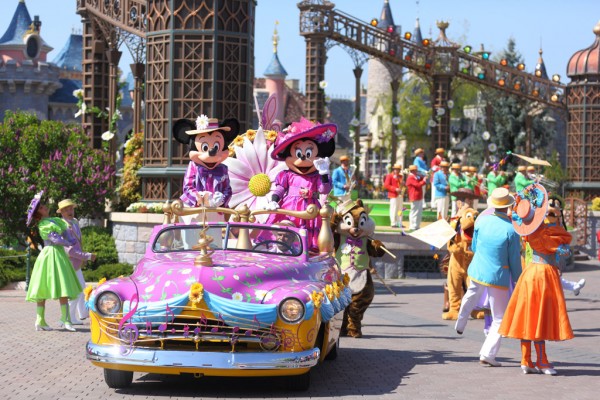 Cold snow may be falling but a fresh spring is not far away at Disneyland Paris. Into April 2015 you can now plan with park hours and attraction closures in one handy place thanks to our popular Calendar.
Spring entertainment will be in full swing at Disneyland Paris by the time we see 1st April, when Disneyland Park starts switching up to longer park hours – as late as 10pm on a weekday! Even Walt Disney Studios Park finally sees a few more extended 9pm closing times – a test for busier months ahead?
In terms of missing attractions, April is not a bad month at all by 2015 standards with Space Mountain: Mission 2 and Dumbo the Flying Elephant the only major attractions closed for more than a week (Space Mountain is getting a major refresh for a re-opening in July).
The latest Calendar updates include:
Why not check the latest Disneyland Paris Hotel & Ticket Deals and add some Disney colour and swing to your 2015 spring?