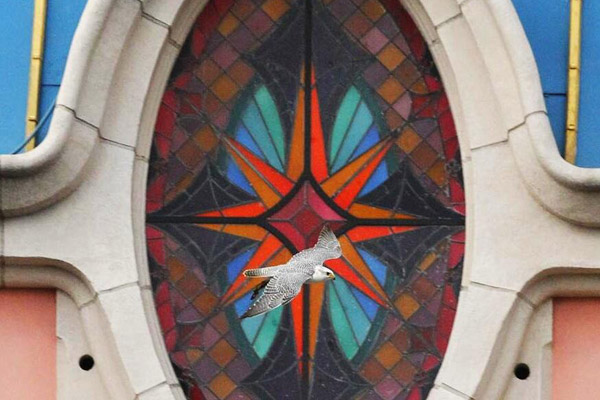 Please don't "feed the birds", as several notices around Disneyland Paris kindly request. Maybe it's the large bodies of the water, the endless dropped food and crumbs, or perhaps even the allure of the Disney magic itself; over the years seagulls have become a frequent nuisance for the mouse in Marne-la-Vallée. Not just detracting from exotic vistas such as the legendary Rivers of the Far West, but causing a maintenance pain for cleaning and repainting too.
Time for some new tactics, then, as the resort unusually announces on its official Twitter the past eight days have seen a trial operation with a falconer and his trusty bird of prey, circling the Chessy skies to deter gulls from descending in the parks. One moment saw the falcon swoop right across the stained glass window of Le Château de la Belle au Bois Dormant.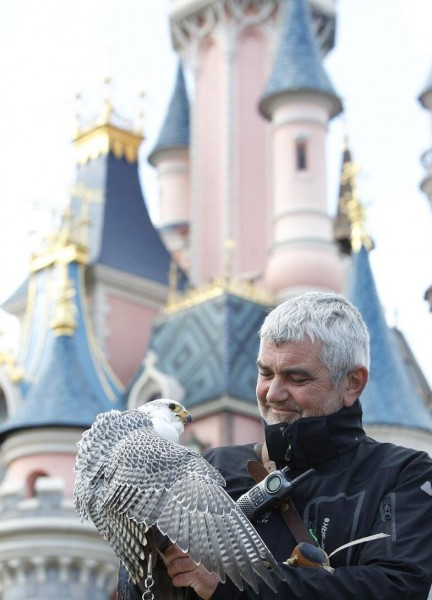 Disney_ParisFR later confirmed the effort had been a success and would be used again in the future. Coincidentally, seagulls only ever appear to be an issue in Disneyland Park and around Lake Disney in Disney Village. In Walt Disney Studios Park, you're actually far more likely to see animatronic versions. Maybe they're disappointed by the park, too?
With this trial proven, perhaps falconry could be employed to discourage other Disneyland Paris nuisances: the street sellers on the resort hub, that guest who blocks your view of Disney Dreams! just as the show begins, the lone smoker along a crowded parade route… What, no?