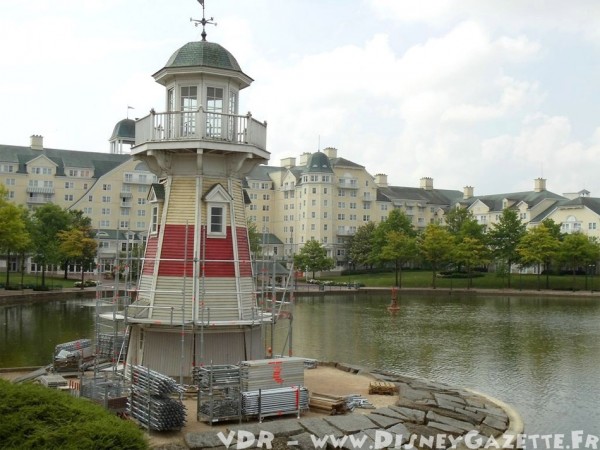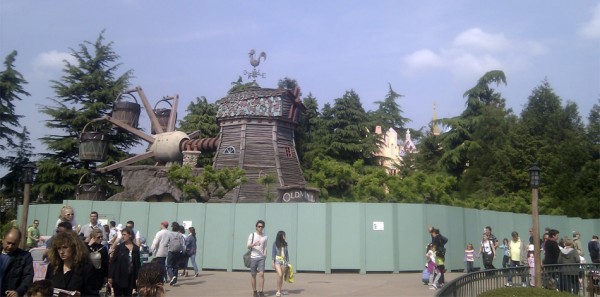 Here's a word: unprecedented. We always hoped there would be a big effort to get the parks and resort "neat and pretty" for the 20th Anniversary, but no-one expected the refurbishments to come so early and so all-encompassing. Seeing each of the projects announced during the 2011 refurbishments presentation starting one by one is very exciting indeed, especially when they're finally beginning to fix "black spots" such as the Newport Bay Club lighthouse. This prominent beacon on the all-to-often windswept Lake Disney has had its wood panelling literally hanging off for the past few months. Things weren't so drastic at The Old Mill in Fantasyland, captured by @InsideDLParis with its sails removed for work to begin, but expect similar repairs to the panelling and roof.
Elsewhere, the Fantasyland repaving project has just hit the British quarter of the land. As seen in the photo by Disney Gazette below, the area around Toad Hall Restaurant behind Dumbo the Flying Elephant is now temporarily closed for work to replace the tired concrete.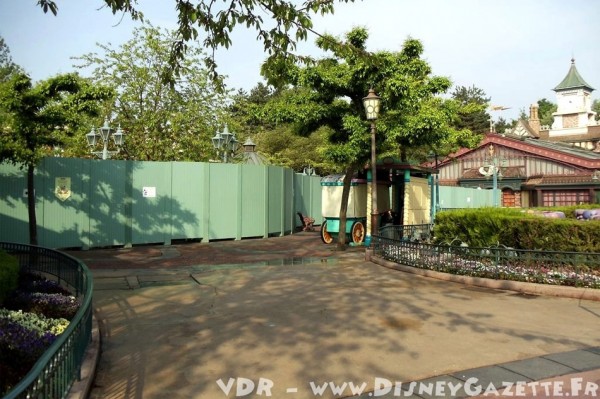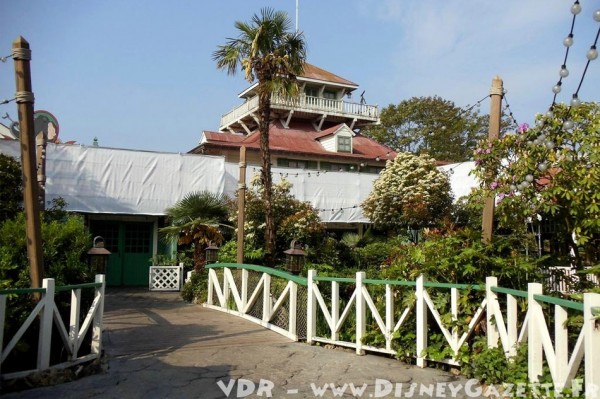 And over in Adventureland, perhaps the largest project of all these — the complete restoration of the Colonel Hathi's Pizza Outpost exterior. Unlike The Old Mill, this walk-in counter service restaurant remains open, with scaffolding and tarp currently surrounding the entire first two floors.