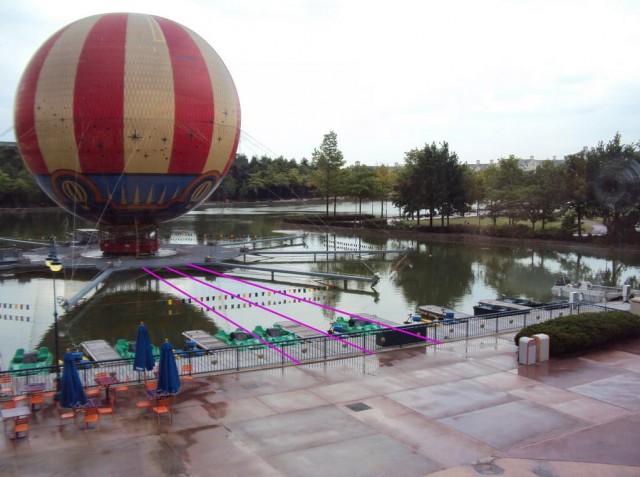 Operators of the PanoraMagique balloon in Disney Village have announced the attraction will get a new entrance leading directly from the main avenue of the entertainment district, publishing the image above to give an idea of their plans.
Since opening in April 2005, the Aerophile ride has had an entrance gangway and ticket booth to the left of the above photo, leading towards Disney's Hotel New York.
Changes to security barriers around the resort in 2012 no doubt caused the operators some headaches, as Disney Village became part of the main "Parks" area. This now allows visitors to move freely between the Parks and Village without any barriers, but the use of the old "road train" waiting canopy next to Café Mickey meant the boundary to the hotels was drawn right before the balloon's entrance, leaving it out on a periphery.
Under the new plans, the entrance will be directly ahead of guests, opposite Earl of Sandwich as they walk up through Disney Village, affording it much greater visibly and prominence, and giving the ballon more of that classic Disney "weenie" effect.
To allow the works to take place, PanoraMagique will be closed from 10th to 31st March 2014.