When we first reported two rumours of new dining establishments opening up at Disney Village, it seemed certain that a Starbucks coffeehouse would be one of them. The reliable insiders could even pinpoint a location: near Rainforest Cafe.
That initial thought wasn't too far from what now looks to be the reality, but there's one important difference: the addition of a Starbucks could now be a replacement for an existing location, rather than a new build replacing that out-of-place rainforest carousel.
The unlucky trader? Buffalo Trading Company, that exceptionally well-themed little store joining onto Buffalo Bill's Wild West Show. Popular amongst fans, even more so amongst Western aficionados, it is one of the few venues in Disney Village left mostly untouched since 1992. Whilst almost every other boutique had has themeing removed or priorities shifted, Buffalo Trading Co. has stayed on the straight and narrow.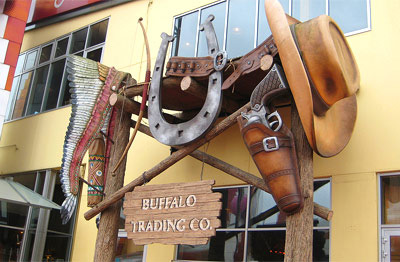 Photo: william_tropico, Flickr.
The news that Starbucks Coffee will replace the store was shared by member Kinoo on magicforum. Can it be taken as concrete? Well, let's say the concrete has indeed been poured but is yet to dry — the way things change at Disneyland Resort Paris, nothing can be guaranteed until you actually see it.
Introducing a Starbucks Coffeehouse to Disney Village, however, now seems more certain than ever. Another member on magicforum, penfold12, shared the information from a recent article which stated that whilst Starbucks continue to have worldwide success, they were having a hard time getting a foothold on France and were looking for new locations to improve awareness and acceptance of their brand.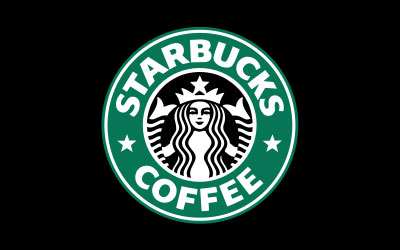 New locations? Awareness and acceptance of their brand? Disney Village seems to fit their requirements perfectly, and equally Starbucks to Disney Village. The nearest competitor would be New York Style Sandwiches, which focuses — as you'd expect — on the sandwiches and not on its regular Nescafé instant variety of hot drinks. Amongst the dining and drinking locations at Disney Village, there are few with this kind of informal, relaxed café style.
To replace the most popular boutique amongst fans will be a hard pill to swallow for many, though. Inside, Buffalo Trading Co. has sunset dioramas, western storefronts and even a giant window looking into the pre-show area of the Wild West Show, for which it serves as a merchandise store. Against the watered-down offerings of the other stores, replacing this shop will lower the benchmark for boutiques significantly when — or if — Euro Disney SCA decide to expand the Village for real.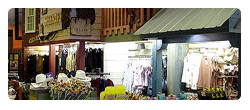 It would be accurate, however, to guess that Buffalo Trading Company is one of the least profitable stores in Disney Village, taking on quite a niche area of souvenirs — not least one that is already well-served by the stores of Frontierland and Disney's Hotel Cheyenne. Undoubtedly the ideal size for a coffeehouse, the only problem with this unit could be the lack of space to join the craze for outside terraces.
As for the second rumour of a new sandwich shop in Disney Village, all remains quiet…
[Photo credits: Flickr, Starbucks, Photos Magiques]