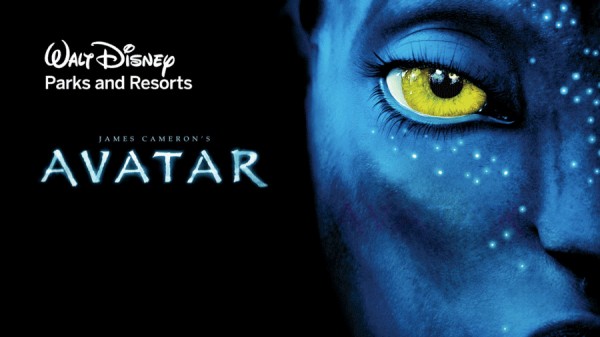 Things you didn't expect to read this week: AVATAR Coming To Disney Parks. Be it from frustration at the continuing success of Universal's Wizarding World of Harry Potter or disappointment with a string of its own wannabe-epics from Dinosaur to Narnia to Prince of Persia, Disney has resorted to jumping in with James Cameron and Twentieth Century Fox to bring their $2.7bn blockbuster to its parks. Disney's Animal Kingdom at Walt Disney World in Florida will be home to the first Avatar-themed land, with construction beginning in 2013 for an opening in 2015; conveniently in line with the release of Avatar 2 and Avatar 3 in December 2014 and 2015 respectively.
James and his producing partner Jon Landau and their team at Lightstorm Entertainment will serve as creative consultants on the project and will work side-by-side with our Walt Disney Imagineers as we dream up experiences that will take our guests deep into worlds of AVATAR like never before. There are also two sequels to the record setting first film in the works, which will offer more fascinating stories, characters and locations to explore in the AVATAR universe. Disney's Animal Kingdom at Walt Disney World Resort is planned as the site of the first AVATAR-themed land with construction expected to begin by 2013.
The land will likely take the spot previously reserved for Beastlie Kingdomme, a long-planned mythological section of the Florida park, and some fans will be anxious at the thought of a mega-bucks movie franchise muscling in on the refreshingly pure landscapes of Joe Rohde's Animal Kingdom. Parks and Resorts chairman Tom Staggs announced the attractions, eateries and shops of the land "will be fully formed and highly themed around the worlds of Avatar," while Cameron stands to receive receive royalties based on merchandise, food and beverage sales.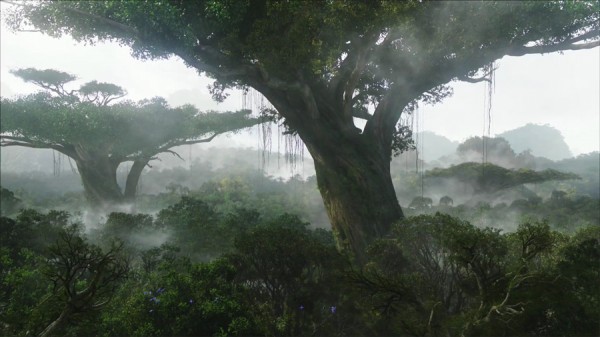 Why this deserves note here, besides it being the biggest "What the..?" announcement for Disney Parks in years, is precisely because of that terminology: Disney Parks. Their official blog is so gushing in its excitement for "Disney Parks" having secured the franchise that the construction announcement for the Animal Kingdom land comes almost as a footnote. It makes pains to note this will be the "first" Avatar-themed land… so where will the second be? "The company said it plans to add 'Avatar'-themed lands to other parks but provided no further details," reports the OC Register. "We don't have plans or speculation to announce," Bob Iger said.
We'll speculate for you then, Bob. However, narrowing down those "other parks" doesn't leave you with many options, depending on where or how you think Avatar might fit within the existing Disney lands. For Tokyo, DisneySea would be the strongest possibility. For California, perhaps something indoor in Tomorrowland at a push. For Shanghai or Hong Kong, well, anything goes. And for Paris… Walt Disney Studios Park could be crying out a for a big-name franchise within its gates, something other-worldly to sit beyond an extended Hollywood Boulevard, but with money so tight and such a backlog of future projects already stacked up, would Disneyland Paris ever consider spending millions of Euros it doesn't have on a non-Disney property? Maybe by the time Avatar 6 hits screens…