Registration pages for both programmes are now open, with Annual Passholders able to enjoy the film on either 9th or 16th January 2010 and Shareholders invited to their own screening on 23rd January 2010.
The film will be screened inside CinéMagique, presumably using its digital projection technology. For Shareholders, the film begins at 8.45pm, whilst for Annual Passholders it's an 8.30pm start. All screenings are in French only.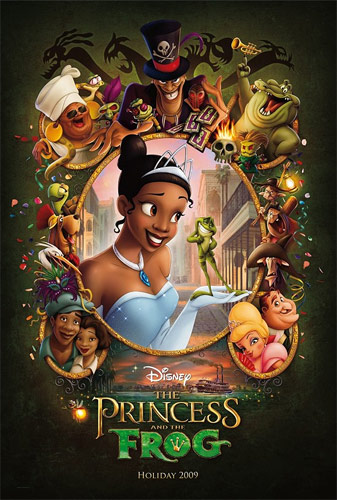 Prior registration is required, which can be completed here for Annual Passholders and here for Shareholders. A hotel offer will also be available for Shareholders.
The Princess and the Frog, directed by the unbeatable duo of Ron Clements and John Musker (The Little Mermaid, Aladdin) sees the Walt Disney Animation Studios finally return to traditional animation for the first time since the studio's hand drawn output was virtually shut down for good in 2004, following belief that it was the medium, nothing else, too blame for falling box office.
Despite its release in the USA last week generating much positive press and word of mouth around it world, it does not open in France until 27th January 2010, and not in the UK, Netherlands, Spain, Portugal or Belgium until the start of February. Germany has been unusually lucky, able to see it since 10th December — technically a day before most US audiences.
Even so, this still leaves a gap of several months before Princess Tiana and Prince Naveen themselves are due to officially arrive at Disneyland Paris as part of the New Generation Festival, which begins on 2nd April 2010.